10 Must-Do Experiences in Cappadocia: The Ultimate Adventure Guide
Cappadocia, a historical region in central Turkey, is known for its otherworldly landscapes, underground cities, and centuries-old cave dwellings. This enchanting destination offers an unforgettable experience for travelers seeking adventure, history, and natural beauty. To help you make the most of your trip, we've compiled a list of the top 10 things to do in Cappadocia. Embark on exhilarating activities in Cappadocia, from soaring in hot air balloons to exploring subterranean cities, for a memorable journey in this extraordinary destination.
1. Hot Air Balloon Ride:
A hot air balloon ride is the quintessential Cappadocia experience. Soaring above the fairy chimneys and uniquely shaped rock formations at sunrise offers a breathtaking bird's-eye view of the region. Make sure to book in advance, as this popular activity fills up quickly.
2. Explore Göreme Open Air Museum:
This UNESCO World Heritage site is a must-visit, featuring ancient churches and monasteries carved into the soft volcanic rock. Marvel at the well-preserved frescoes that adorn the walls and ceilings, offering a glimpse into the lives of early Christian settlers.
3. Hike in the Ihlara Valley: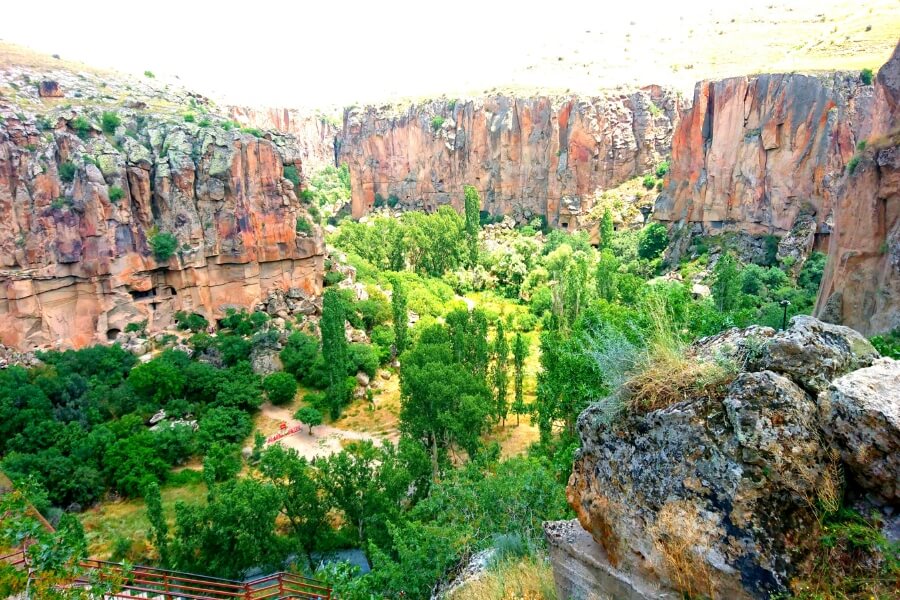 Embark on a hike through the Ihlara Valley, where the Melendiz River has carved a deep gorge through the volcanic rock. Discover hidden churches, lush greenery, and the stunning Selime Monastery nestled within the canyon's walls.
4. Visit the Underground Cities:
Cappadocia is home to numerous subterranean cities, including Kaymakli and Derinkuyu. Tour these fascinating labyrinths that once provided refuge for early inhabitants during times of invasion, featuring ventilation shafts, stables, and living quarters.
5. Stay in a Cave Hotel:
Experience a unique overnight stay in a cave hotel, where traditional rooms have been carved into the soft tufa rock. Many of these hotels offer modern amenities and stunning views, ensuring a comfortable and unforgettable experience.
6. Discover the Fairy Chimneys in Pasabag Valley:
The Pasabag Valley, also known as Monks Valley, boasts some of the most impressive fairy chimneys in Cappadocia. Wander through the otherworldly landscape and learn about the monks who sought solitude in the seclusion of these unique rock formations.
7. Sunset at Uçhisar Castle:
Head to Uçhisar Castle, the highest point in Cappadocia, for a stunning panoramic view of the region. As the sun sets, watch the fairy chimneys and valleys transform into a mesmerizing blend of colors.
8. Try Traditional Pottery in Avanos:
Visit the pottery workshops in the town of Avanos, where the tradition of pottery-making dates back thousands of years. Take part in a hands-on workshop and create your own masterpiece using the local red clay and a traditional pottery wheel.
9. Savor Local Cuisine: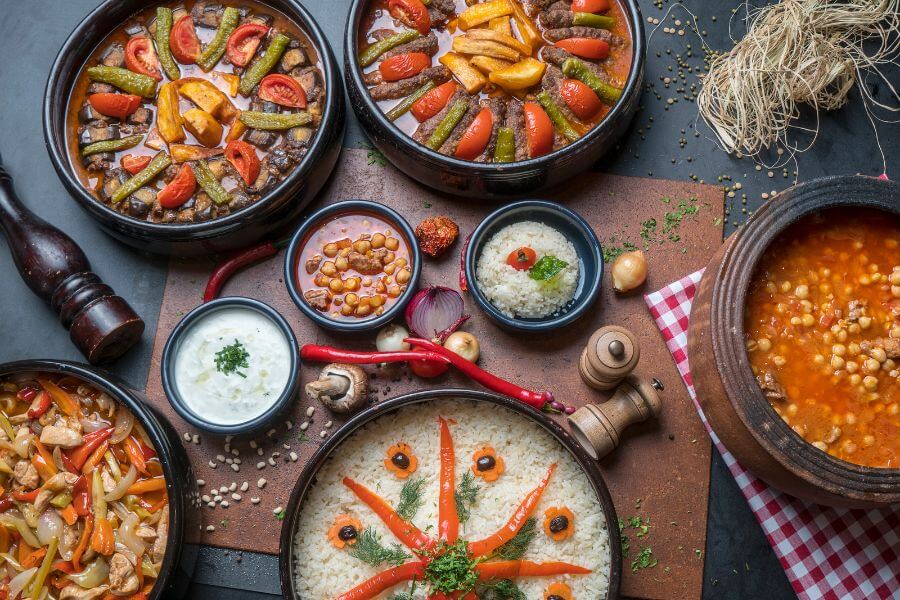 Indulge in Cappadocia's delicious local cuisine, which features regional specialties like testi kebab, a dish cooked in a sealed clay pot, and manti, Turkish dumplings served with yogurt and spices. Don't forget to try the local wines, produced in the region's vineyards.
10. Horseback Riding in the Red and Rose Valleys: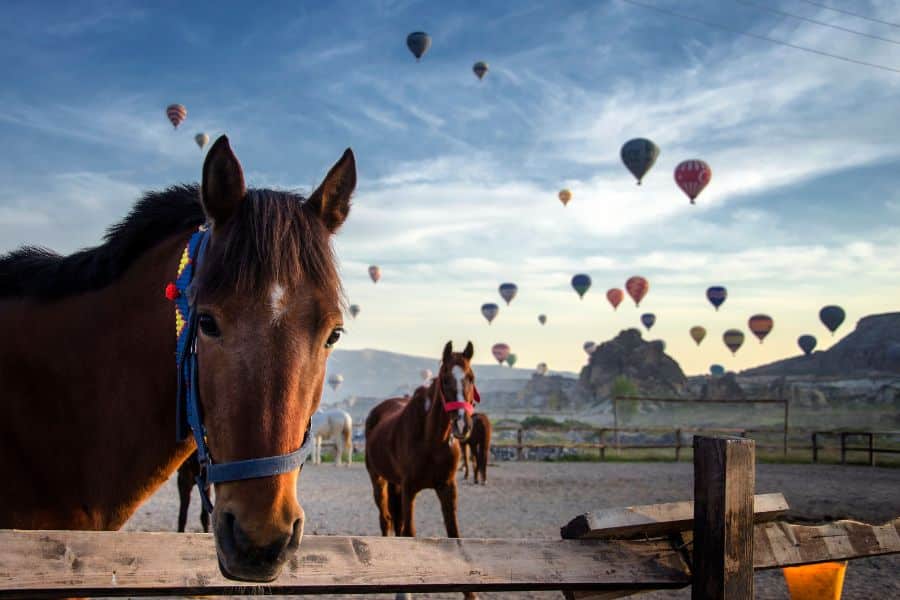 Experience the beauty of Cappadocia's landscape on horseback, as you ride through the vibrant Red and Rose Valleys. This unforgettable journey will take you past ancient cave churches, vineyards, and mesmerizing fairy chimneys.
Conclusion:
Cappadocia is a destination unlike any other, offering a blend of history, culture, and natural beauty that will captivate any traveler. With so much to see and do, it's no wonder Cappadocia is considered one of Turkey's top attractions.
To ensure a well-organized and unforgettable trip, check out the Cappadocia tour packages offered by One Nation Travel. They provide a variety of options that cater to different interests and budgets, allowing you to make the most of your visit. Take advantage of their deals and expert knowledge to create the perfect Cappadocia adventure. Don't miss out on this extraordinary destination – start planning your journey today!