Welcome to our comprehensive guide on how to make the most out of your Cappadocia trip! In this article, we'll dive into the wonders of this enchanting destination, giving you practical tips and insights on what to do, where to stay, and how to get around. So buckle up and get ready for a once-in-a-lifetime adventure.
Discovering the Magic of Cappadocia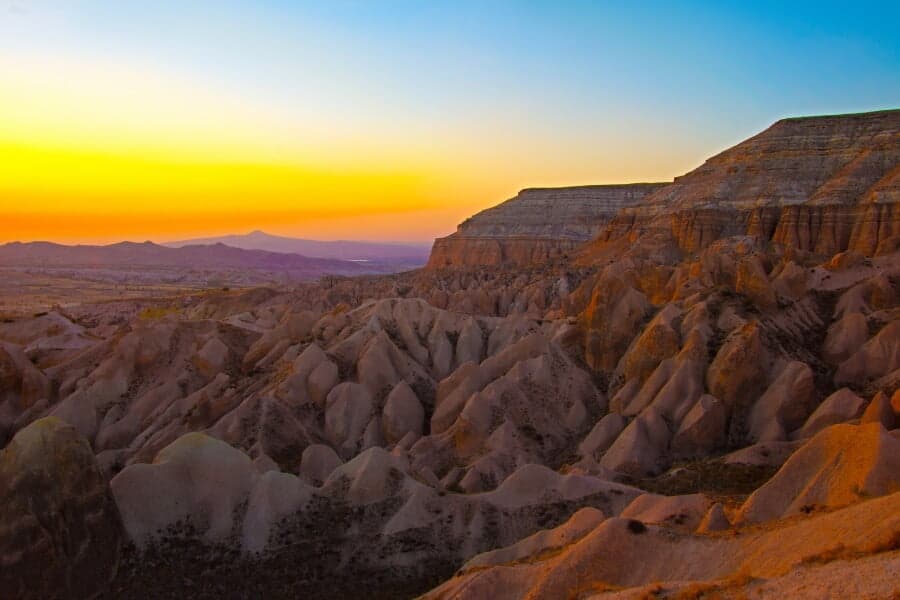 A Brief History of Cappadocia
Cappadocia is a historical region in Central Anatolia, Turkey, known for its unique fairy chimneys, underground cities, and cave churches. The region's history dates back thousands of years, with traces of civilizations such as the Hittites, Phrygians, and Persians. The early Christians also found refuge in Cappadocia, carving out elaborate underground settlements to escape persecution.
The Allure of Cappadocia's Landscapes
Cappadocia's landscape is characterized by its otherworldly rock formations, which are a result of volcanic activity and erosion over millennia. These captivating formations are not only visually stunning, but they also hold a wealth of history and cultural significance.
Must-Visit Attractions in Cappadocia
Göreme Open-Air Museum
This UNESCO World Heritage site is a must-visit for anyone coming to Cappadocia. The Göreme Open-Air Museum features a collection of ancient cave churches adorned with well-preserved frescoes, providing a glimpse into the lives of early Christians in the region.
Underground Cities
Derinkuyu and Kaymakli are two of the most famous underground cities in Cappadocia. These multi-level subterranean settlements could house thousands of people and were used as hiding places during times of conflict. Explore the labyrinthine corridors, chambers, and tunnels to truly appreciate these remarkable feats of engineering.
Hot Air Balloon Rides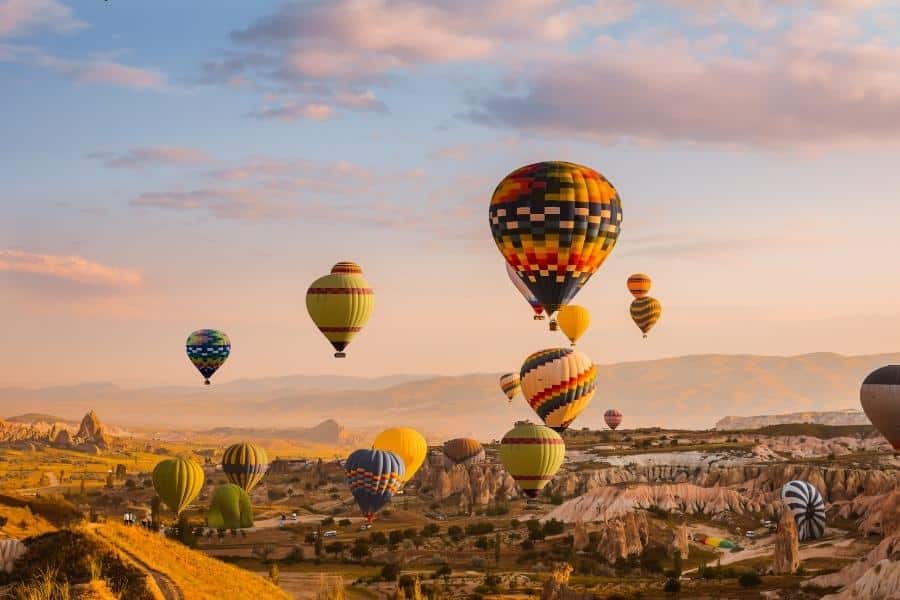 A hot air balloon ride is the quintessential Cappadocia experience. Drift high above the fairy chimneys, valleys, and vineyards, as the sun rises over this magical landscape. It's an unforgettable adventure that you won't want to miss.
Practical Tips for Your Cappadocia Trip
Best Time to Visit
The best time to visit Cappadocia is during the shoulder seasons (April-May and September-October). The weather is more pleasant during these months, and there are fewer tourists, allowing you to enjoy the region's beauty without the crowds.
Getting There and Around
The nearest airports to Cappadocia are Kayseri (ASR) and Nevsehir (NAV). Once you arrive, you can rent a car or use public transportation to explore the region. Alternatively, you can also join guided tours to make the most of your trip.
Where to Stay
From cozy cave hotels to luxurious suites, Cappadocia offers a range of unique accommodations. Some popular options include the Kelebek Special Cave Hotel, the Museum Hotel, and the Cappadocia Cave Suites.
Indulging in Cappadocian Cuisine
Must-Try Dishes
While in Cappadocia, be sure to try local dishes such as testi kebab, mantı, and gözleme. For a sweet treat, don't miss out on the region's famous pumpkin dessert, kabak tatlisi.
Dining Options
Restaurants and Cafés to Visit
Cappadocia boasts a variety of dining options to suit every palate. For a memorable meal, consider visiting these popular establishments:
Ziggy Café: Located in the heart of Ürgüp, this café offers a cozy atmosphere and a menu full of delicious local and international dishes.
Dibek Traditional Cook: This family-run restaurant in Göreme serves mouthwatering home-cooked meals, including their signature testi kebab.
Old Cappadocia Café & Restaurant: Enjoy stunning views of the fairy chimneys while savoring traditional Cappadocian dishes at this quaint eatery in Göreme.
Frequently Asked Questions (FAQs)
Q1: How many days should I spend in Cappadocia?
A: A minimum of 3 days is recommended to fully experience the beauty and history of Cappadocia. This allows ample time to explore the main attractions, take a hot air balloon ride, and enjoy the local cuisine.
Q2: Is Cappadocia safe for solo travelers?
A: Yes, Cappadocia is considered safe for solo travelers. The locals are friendly, and the region is well-touristed, making it a comfortable destination for those traveling alone.
Q3: Can I visit Cappadocia's underground cities without a guide?
A: It is possible to visit the underground cities independently, but hiring a guide is highly recommended. A knowledgeable guide will provide valuable insights into the history and significance of these unique structures.
Q4: What should I wear while visiting Cappadocia?
A: Dressing in layers is advised, as temperatures can vary throughout the day. Comfortable walking shoes are essential, as the terrain can be uneven. Additionally, modest clothing is recommended when visiting religious sites, such as cave churches.
Q5: Are there any currency exchange facilities in Cappadocia?
A: Yes, there are currency exchange offices and ATMs in major towns like Göreme, Ürgüp, and Avanos. It is advisable to carry some Turkish Lira (TRY) for smaller transactions and entrance fees.
Conclusion
Cappadocia is a truly magical destination that offers a unique blend of history, culture, and natural beauty. From exploring underground cities and ancient cave churches to indulging in local cuisine and drifting high above the fairy chimneys in a hot air balloon, a trip to Cappadocia promises an unforgettable adventure.
Don't wait any longer! Start planning your Cappadocia journey today and experience the magic for yourself!