The Perfect Timetable for Your Morocco Trip
Traveling is an adventure, and choosing the right time to embark on your journey can make a significant difference. When planning a trip to Morocco, understanding the best time to visit can enhance your experience. This comprehensive guide will help you identify the perfect period to explore Morocco's vibrant culture, picturesque landscapes, and exotic cities. Browse our discounted Morocco tours and enjoy the best deals by booking online.
January – February: A Cool Winter Escape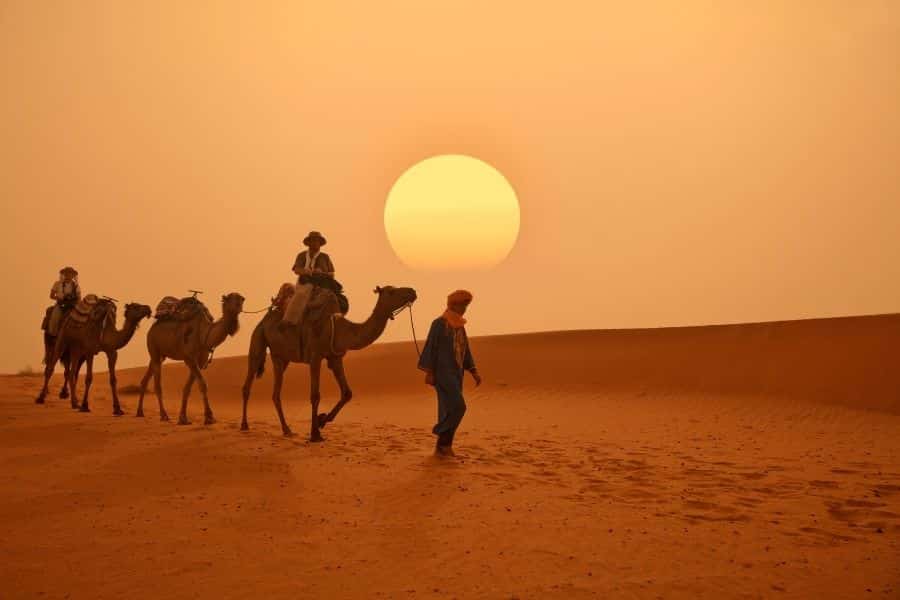 Winter in Morocco is the perfect time for those seeking cooler temperatures and smaller crowds. The coastal cities of Casablanca, Rabat, and Tangier enjoy mild temperatures, ranging from 50 to 65°F (10 to 18°C), making it ideal for strolling through the medinas and exploring historical sites. However, pack some warm layers, as evenings can be chilly. If you're an adventure seeker, January and February are the peak months for skiing in the Atlas Mountains.
March – April: Springtime Blossoms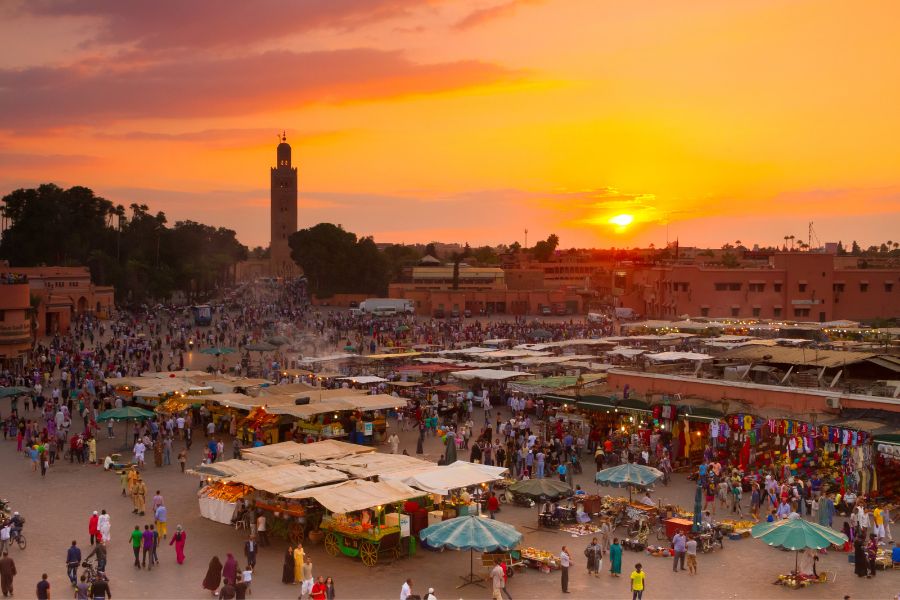 Spring is an excellent time to visit Morocco, as the countryside bursts into life with blooming flowers and lush green landscapes. The temperatures are pleasantly warm, averaging 60 to 75°F (16 to 24°C). This is the ideal season to explore cities like Marrakech, Fes, and Chefchaouen. The shoulder season also means fewer tourists, making your experience more authentic and relaxed. Don't miss the Almond Blossom Festival in Tafraoute, which takes place in March.
May – June: Basking in the Sun
As summer approaches, Morocco begins to heat up, with temperatures ranging from 70 to 90°F (21 to 32°C). This is the perfect time to hit the beaches in Essaouira and Agadir or explore the stunning blue city of Chefchaouen. The vibrant Gnaoua World Music Festival takes place in Essaouira in June, showcasing a diverse range of musical genres and attracting international artists.
July – August: The Hottest Months
The peak of summer in Morocco can be sweltering, with temperatures soaring above 100°F (38°C) in cities like Marrakech and Fes. It's the perfect time to visit coastal towns like Tangier, Asilah, and Tetouan, where the sea breeze offers some respite. However, be prepared for larger crowds, as this is also the peak tourist season. If you're a fan of traditional music, don't miss the Fes Festival of World Sacred Music held in July.
September – October: A Golden Autumn
Autumn is another great shoulder season in Morocco, with temperatures cooling down to a comfortable 65 to 80°F (18 to 27°C). This period allows for more pleasant exploration of the cities and countryside, as well as outdoor activities like hiking in the Atlas Mountains or camel treks in the Sahara Desert. In September, the Imilchil Marriage Festival offers a unique glimpse into Berber culture and traditions.
November – December: A Cultural Winter Experience
As winter returns to Morocco, the temperatures drop to 50 to 70°F (10 to 21°C), offering a refreshing change from the scorching summer months. The lower tourist numbers provide a more intimate experience in the cities and at major attractions. In December, the Marrakech International Film Festival draws film enthusiasts and celebrities from around the world.
Conclusion:
The best time to visit Morocco largely depends on your personal preferences and interests. Whether you're looking for a winter adventure in the Atlas Mountains, a sun-soaked beach getaway, or a cultural immersion in the bustling cities, Morocco has something to offer in every season. Choose the time that suits your desires and make the most of your Moroccan adventure.
One Nation Travel offers the best Morocco tour packages, catering to various interests and preferences. With their expertise and extensive knowledge of the country, you'll enjoy a tailored and unforgettable Moroccan experience, no matter when you choose to visit.
FAQs
What is the best month to visit Morocco?
Spring (April-May) and Autumn (September to October) are often considered the best months to visit Morocco due to mild weather and lesser crowds.
Is Morocco a good winter destination?
Yes, if you prefer cooler temperatures and don't mind occasional rainfall, you can enjoy the winter charm of Morocco.
Can I visit the Sahara desert in the summer?
It's not recommended due to extreme heat. The best time to visit the Sahara is in the cooler months, from October to early May.
What should female travelers wear in Morocco?
Respectful attire, covering shoulders and knees, is generally recommended for female travelers in Morocco.
Does it snow in Morocco?
Yes, it snows in some parts of Morocco, especially in the Atlas Mountains during winter.