Morocco has long been a popular travel destination for tourists from around the world, and Americans are no exception. Boasting vibrant cities, stunning landscapes, and rich cultural heritage, this North African country is a must-see for any traveler. But can Americans travel to Morocco? The answer is yes! Read on to discover everything you need to know about visiting Morocco, from visa requirements to the best time to visit and top attractions.
Visa Requirements for Americans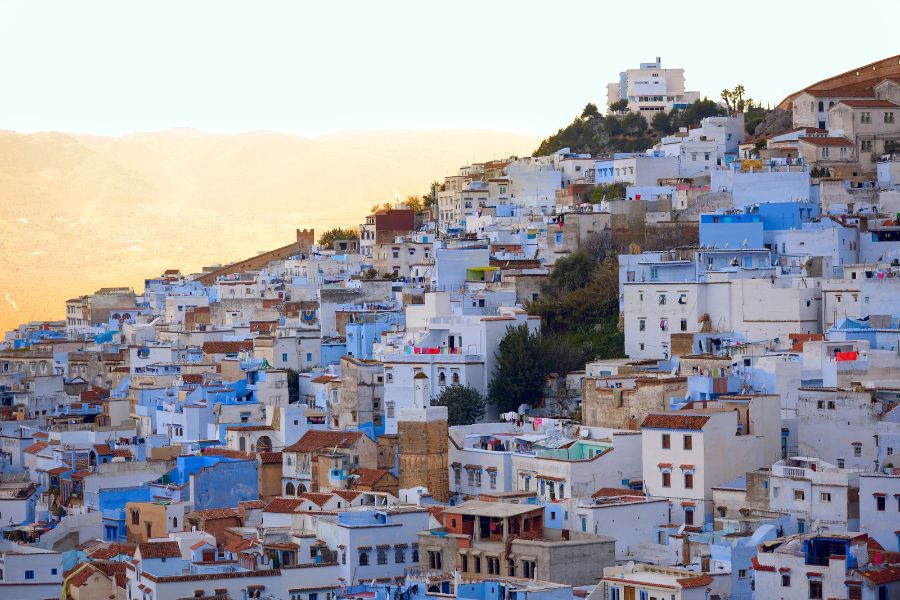 Good news for American travelers: you do not need a visa for short stays in Morocco. U.S. citizens can enter the country without a visa for up to 90 days for tourism purposes. However, it's important to have a valid passport with at least six months remaining before its expiration date. If you're planning to stay longer or intend to work or study in Morocco, you'll need to apply for the appropriate visa before your trip.
Flights to Morocco
Flying to Morocco from the United States is relatively easy, with several major airlines offering direct or one-stop flights to Casablanca, the country's largest city, and other popular destinations such as Marrakech and Rabat. Direct flights can be found from major U.S. cities like New York, while one-stop flights are available from numerous other cities across the country.
Best Time to Visit Morocco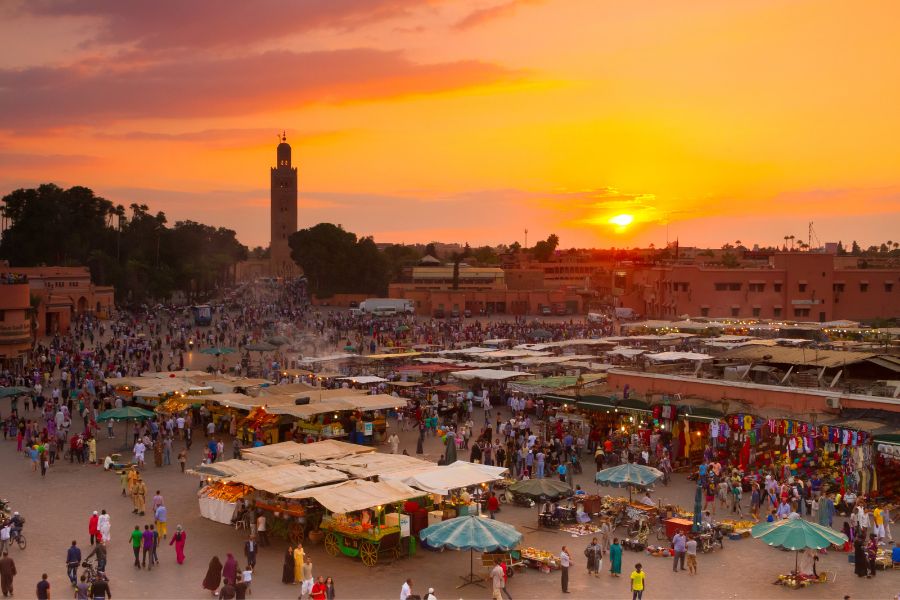 The best time to visit Morocco largely depends on your personal preferences and what you hope to experience. Generally, spring (March-May) and fall (September-November) are considered the best times to travel, as temperatures are mild and comfortable. These seasons are perfect for exploring cities, trekking in the mountains, or experiencing the stunning beauty of the Sahara Desert.
If you're a fan of warm weather and beaches, the summer months (June-August) might be more to your liking. Keep in mind that temperatures can soar, so it's important to stay hydrated and take precautions against the heat.
Top Attractions and Experiences in Morocco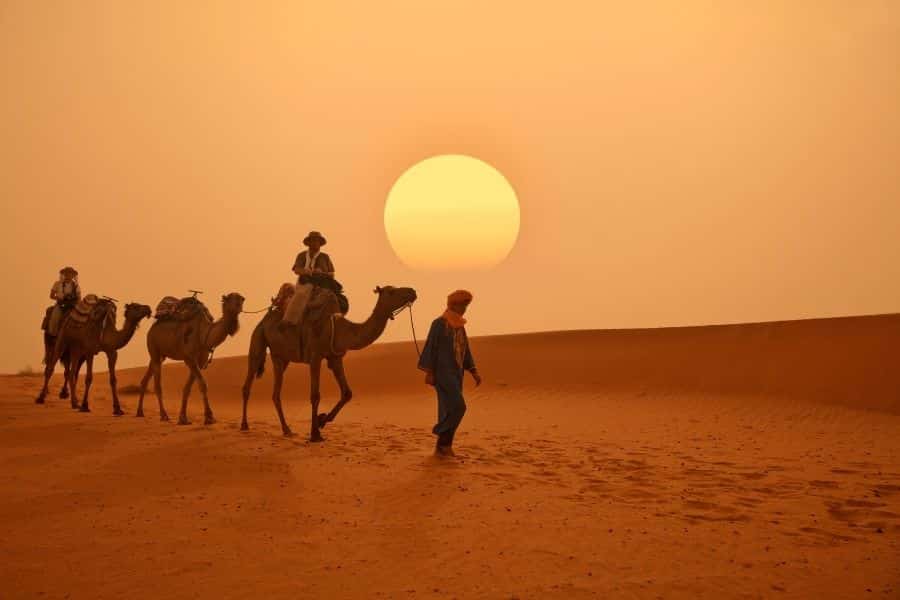 Marrakech: This bustling city is a cultural and historical treasure trove. Visit the iconic Jemaa el-Fna square, explore the vibrant souks, and be sure to check out the stunning Bahia Palace.
Fes: This ancient city is home to the world's largest intact medieval Islamic city, the Fes el-Bali. Wander through the labyrinthine streets, visit the Dar Batha Museum, and take in the beauty of the Al-Quaraouiyine Mosque.
Casablanca: The country's largest city offers a mix of modernity and tradition. Visit the awe-inspiring Hassan II Mosque, stroll along the Corniche, and explore the Royal Palace of Casablanca.
Chefchaouen: Known as the "Blue City," Chefchaouen is a picturesque town nestled in the Rif Mountains. Wander the blue-painted streets, soak in the relaxed atmosphere, and enjoy the stunning views.
Sahara Desert: Experience the breathtaking beauty of the Sahara on a camel trek or 4×4 tour. Stay overnight in a desert camp under the stars and witness the incredible sunrise and sunset.
Conclusion
Yes, Americans can travel to Morocco and enjoy its rich culture, history, and stunning landscapes. With no visa required for short stays, accessible flights, and a wealth of attractions, there's no reason not to make Morocco your next travel destination.
To ensure your Moroccan adventure is safe, seamless, and truly unforgettable, book a personalized Morocco tour with One Nation Travel. Our expert team will take care of all the details, allowing you to focus on immersing yourself in this enchanting kingdom. Don't wait any longer – book your dream Morocco tour with One Nation Travel today and experience the magic of this incredible destination for yourself!