Exploring Cappadocia's Wonders: A Magical 48-Hour Itinerary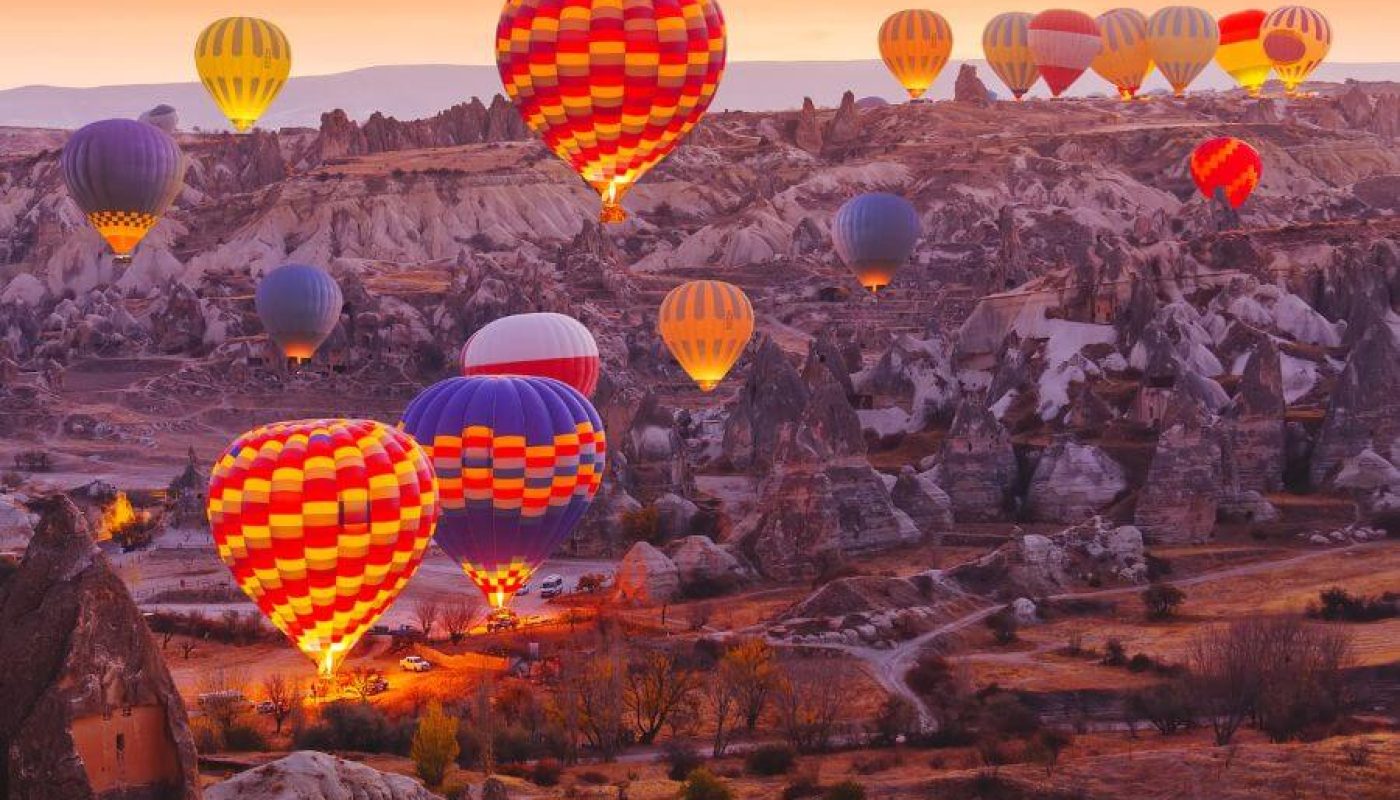 Welcome to Exploring Cappadocia's Wonders: A Magical 48-Hour Itinerary. Embark on a captivating journey through the enchanting landscapes of Cappadocia, a region sculpted by nature and enriched by history. This two-day guide will lead you through some of the most mesmerizing sights and experiences that Cappadocia has to offer. One Nation Travel operates a range of Cappadocia tours, beginning in Istanbul and featuring convenient plane and bus transport options.
Day 1: Mystical Fairy Chimneys and Historical Marvels
Morning Flight from Istanbul to Cappadocia
Rise before the sun and embark on a journey from Istanbul to the heart of Anatolia. Your early morning transfer from your hotel in Istanbul to the airport leads you to a flight destined for Kayseri or Nevsehir. As the first rays of dawn break, you'll find yourself soaring towards the enchanting landscapes of Cappadocia.
North Cappadocia: A Tale of Fairy Chimneys and Ancient Cities
Upon your arrival in Cappadocia, a professional guide awaits to unveil the region's wonders. Your adventure begins at Devrent Valley, home to whimsical fairy chimneys sculpted by nature's artistry. Marvel at these geological formations, imagining the ancient stories they might tell.
Next, journey to Pasabag (Monks) Valley, where mushroom-shaped pinnacles create a surreal landscape. This valley, once a retreat for hermits, now stands as a testament to the power of erosion and time.
Avanos: The Potter's Town and Lunch
In Avanos, a town famed for its pottery and Red River, you'll experience the blend of culture and craftsmanship. After exploring the town, enjoy a delightful lunch, sampling local flavors that add to your Turkish cultural experience.
Afternoon: Zelve Open Air Museum and Uchisar Castle
Post-lunch, the Zelve Open Air Museum awaits, offering a glimpse into Cappadocia's monastic past through its cave churches and monasteries. As the day winds down, capture panoramic views of the natural fortress of Uchisar Castle, a perfect backdrop for memorable photos.
Optional: Traditional Turkish Night Show
Conclude your day with an optional Turkish Night Show, immersing yourself in the vibrant culture of Turkey through music and dance.
Overnight Stay: Cave Hotel Experience
Retreat to your unique accommodation, either Heaven Cave House or Dedeli Konak Cave Hotel, and rest in the heart of ancient geological formations.
Optional: Hot Air Balloon Ride at Dawn
Begin your day with an optional hot air balloon ride, witnessing the breathtaking sunrise over Cappadocia's valleys. This extra-cost experience promises unforgettable aerial views.
South Cappadocia Tour: Valleys and Underground Cities
After breakfast, embark on the South Cappadocia tour. The day starts with exploring the Red Valley, known for its rock-cut churches. Hike through the Rose Valley, a journey that blends history with the allure of nature.
Visit Cavusin Village, a place echoing the stories of Christian clergymen. Pause for a lunch break, indulging in more local delicacies.
In the afternoon, wander through Pigeon Valley, and then delve into the subterranean world of either Kaymakli or Ozkonak Underground City, where early Christians found refuge.
Evening Flight Back to Istanbul
Your Cappadocia adventure concludes with a transfer to the airport, ready for your flight back to Istanbul. As you reflect on the past two days, the magic of Cappadocia lingers, leaving you with stories and memories to cherish forever.
Explore More: Access Cappadocia Tour Details and Pricing
To delve deeper into the enchanting realm of Cappadocia and explore the intricacies of this two-day tour, including detailed descriptions and pricing, we invite you to log in and gain full access to all the information you need. By clicking the button below, you will be directed to a page where you can view comprehensive details, customize your itinerary, and make informed decisions about your upcoming adventure.
Your journey to Cappadocia is just a few clicks away. Discover the magic, embrace the history, and create memories that will last a lifetime. Happy travels!
Top 3 Recommended Cappadocia Tour Packages