Exploring the Magical Treasures of Turkey: A Journey through Istanbul, Ephesus, Cappadocia, and Pamukkale
Have you ever dreamt of standing at the crossroads of two continents, delving into ancient ruins, or marveling at landscapes that seem right out of a fairy tale? This is the captivating allure of Turkey. Let's embark on a virtual journey to the finest destinations of Turkey— Istanbul, Ephesus, Cappadocia, and Pamukkale.
An Overview of Turkey's Unmatched Beauty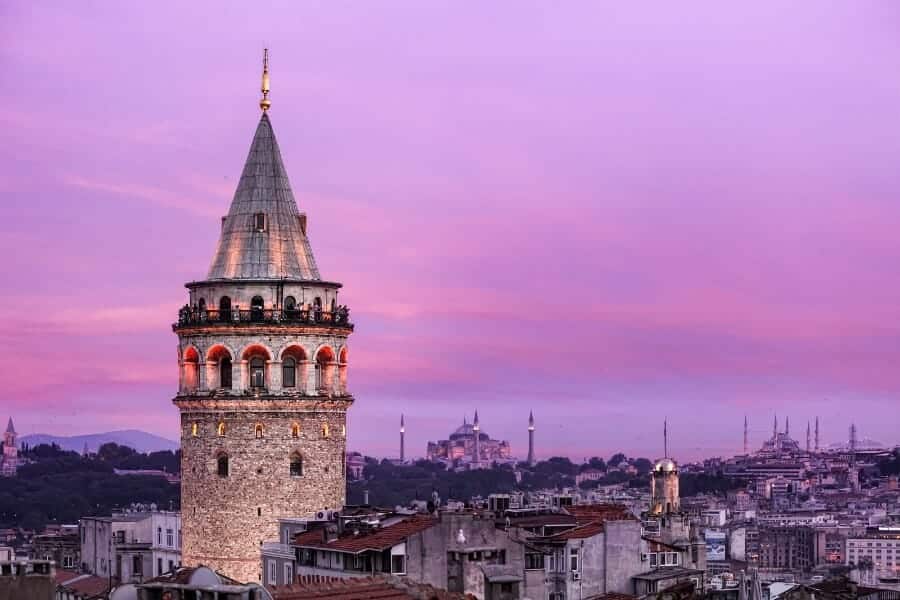 Turkey, a country straddling Eastern Europe and Western Asia, is a beautiful blend of rich history, diverse culture, and breathtaking natural vistas. From the ancient Byzantine and Ottoman architecture to the otherworldly landscapes, Turkey offers something for everyone. Now, are you ready to explore?
Istanbul: The City of Two Continents
Think of Istanbul, and images of bustling bazaars, beautiful Byzantine and Ottoman architecture, and the scenic Bosphorus come to mind. Let's delve deeper.
History of Istanbul
Istanbul, formerly Byzantium and Constantinople, has always been at the center of history, serving as the capital of three significant empires. Its past resonates with the rhythm of the present, creating a unique harmony you wouldn't want to miss.
Best Places to Visit in Istanbul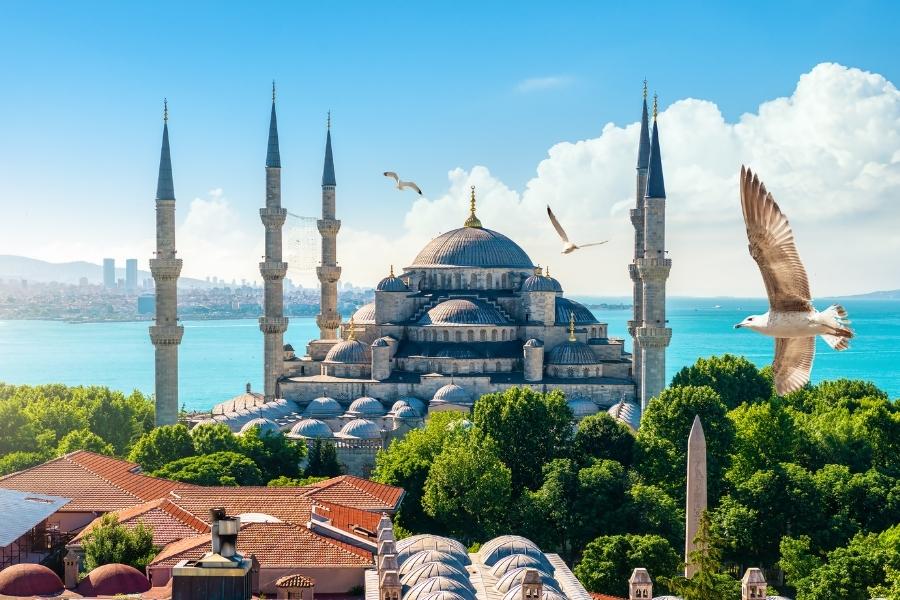 From the awe-inspiring Hagia Sophia, with its stunning mosaics, to the grandeur of the Topkapi Palace and the majestic Blue Mosque, Istanbul is a history buff's paradise. And let's not forget the vibrant Grand Bazaar and Spice Market—perfect for indulging in some retail therapy!
Ephesus: The Ancient City
Next, let's head to the ancient city of Ephesus, one of the most well-preserved Roman cities in the Mediterranean region.
Historical Significance of Ephesus
Ephesus was a bustling metropolis and a significant center for early Christianity. The grand Library of Celsus and the enormous amphitheater are a testament to its past glory.
Tourist Attractions in Ephesus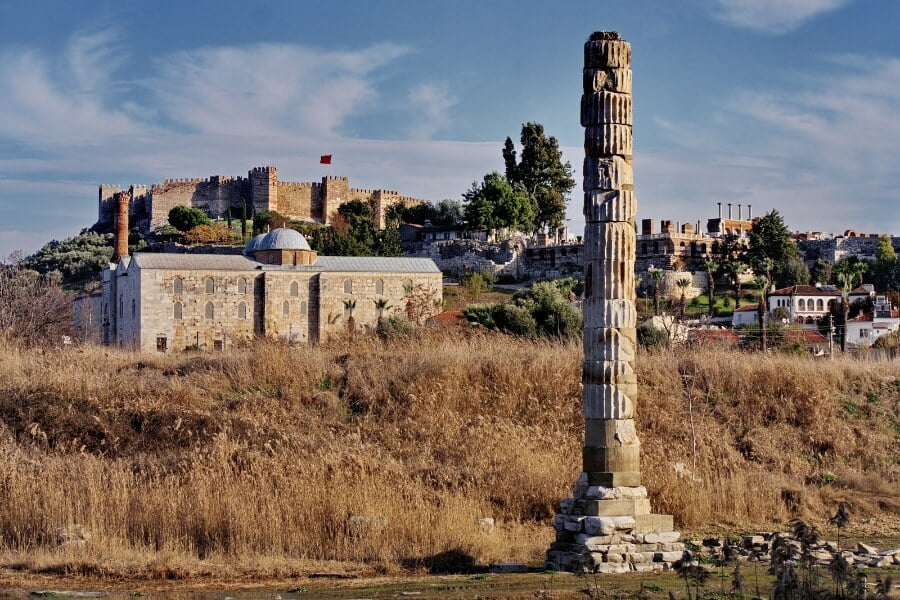 Apart from the Library and the amphitheater, the Temple of Artemis, one of the Seven Wonders of the Ancient World, resides here. Roaming its ancient streets is like stepping back into the pages of history.
Cappadocia: Land of Beautiful Horses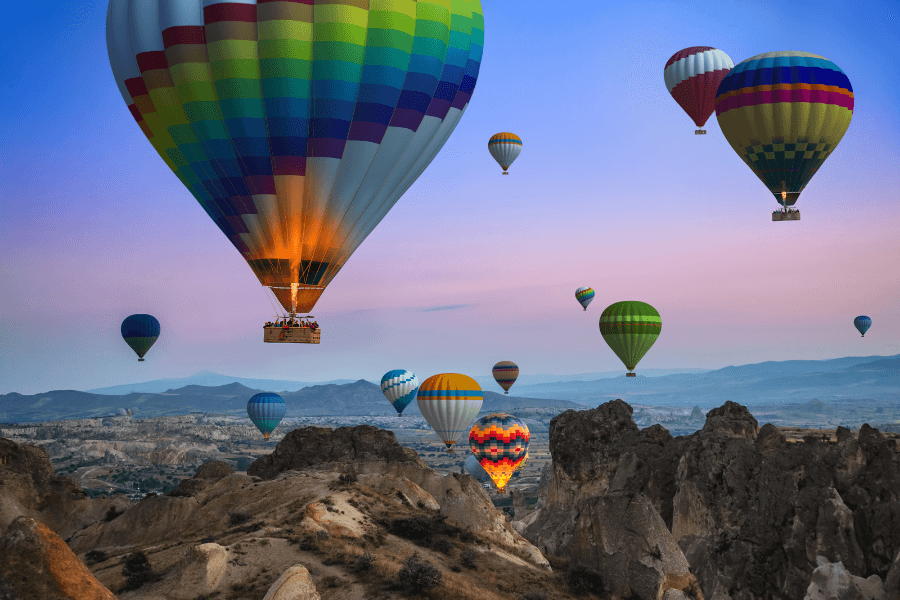 Now, let's turn to the ethereal beauty of Cappadocia, famous for its unique 'fairy chimneys,' cave dwellings, and hot-air balloons.
Unique Landscapes of Cappadocia
Cappadocia's unique landscape was formed by volcanic eruptions that happened millions of years ago. It's almost like a fantastical lunar landscape!
Must-Visit Places in Cappadocia
Don't miss the Göreme Open-Air Museum, the underground city of Derinkuyu, and Uçhisar Castle. And of course, a hot-air balloon ride at sunrise is a must for the stunning panoramic view!
Pamukkale: The Cotton Castle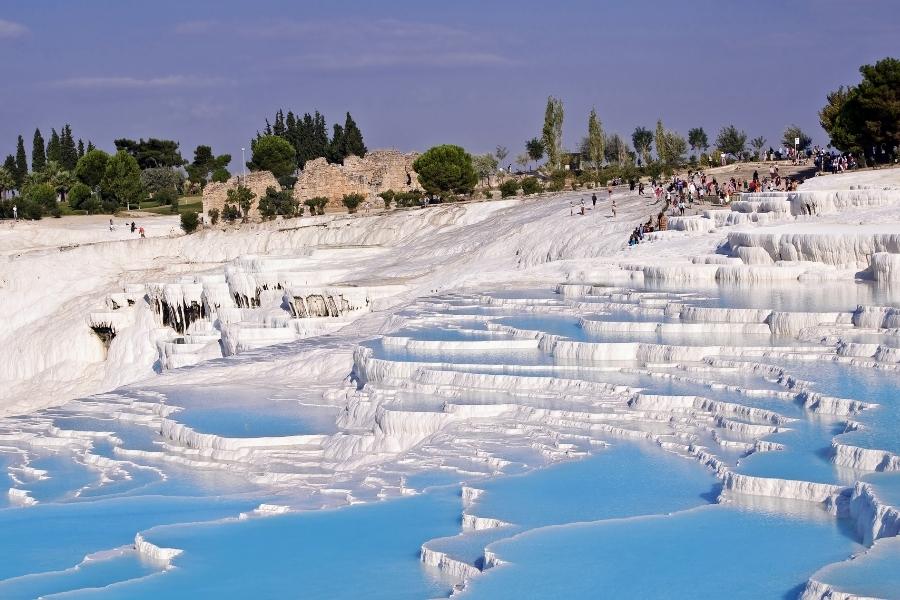 Lastly, we have Pamukkale, famous for its white terraces of travertine, a sedimentary rock deposited by water from the hot springs.
The Geology Behind Pamukkale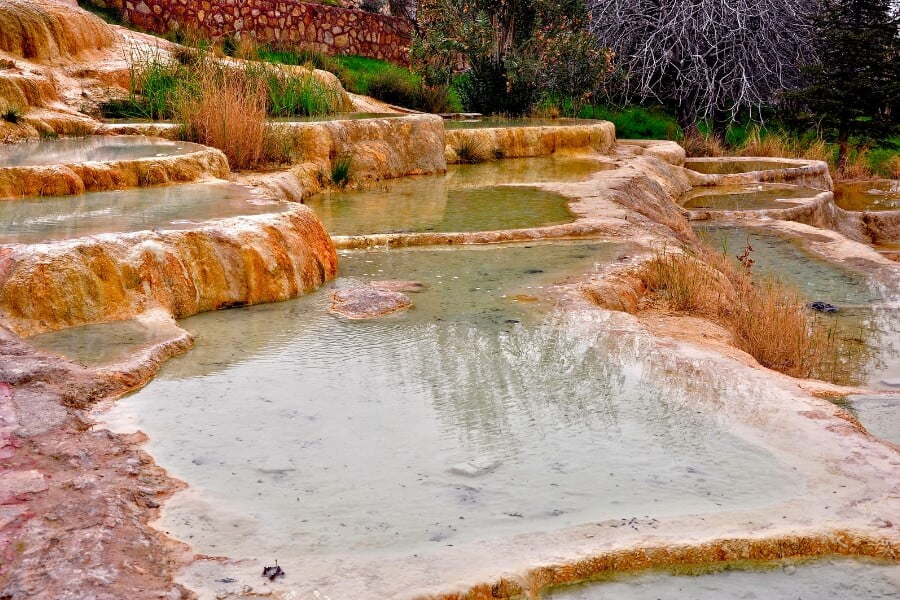 These unique terraces are formed by the calcium carbonate in the flowing water, which leaves behind white deposits, making Pamukkale resemble a "cotton castle."
Experiences to Savor in Pamukkale
Visit the ancient Roman city of Hierapolis located here, bathe in the Cleopatra pool, and of course, take a leisurely stroll on the white terraces as the sun goes down.
Turkey Tour: Experience, Tips, and Tricks
Turkey is a dream destination offering a multitude of experiences. Whether you choose to explore it on your own or through an organized tour, the country never fails to amaze you. So, are you ready to book your Turkey tour yet?
Conclusion
From Istanbul's bustling cityscape to Ephesus's historical ruins, the unique landscape of Cappadocia, and the ethereal beauty of Pamukkale—Turkey serves as a delightful platter of diverse experiences. Each tour brings its unique flavor, promising memories to last a lifetime.
Frequently Asked Questions
What is the best time to visit Turkey?
Spring (April to June) and Autumn (September to November) are considered the best times to visit Turkey, as the weather is pleasant and perfect for sightseeing.
Is Turkey safe for tourists?
Yes, Turkey is generally safe for tourists. However, like any travel destination, it's important to remain cautious and follow local guidelines and regulations.
Do I need a visa to travel to Turkey?
Depending on your nationality, you might need a visa to enter Turkey. It's recommended to check the latest visa requirements from the official government website or your local embassy.
What should I pack for a Turkey tour?
It depends on the season and the places you're visiting. Comfortable walking shoes, lightweight clothes, a hat, and sunscreen are essentials. In winter, carry warm clothing.
Can I take a hot air balloon ride in Cappadocia all year round?
Yes, hot air balloon rides are available throughout the year, weather conditions permitting. However, to avoid disappointment, it's best to check in advance.