Introduction
Turkey is a land of diverse landscapes, rich history, and vibrant culture. Situated at the crossroads of Europe and Asia, this unique country offers something for every type of traveler. From the bustling metropolis of Istanbul to the fairy-tale landscape of Cappadocia, the ancient ruins of Ephesus to the pristine beaches of Antalya, Turkey is an irresistible travel destination. Here at One Nation Travel, we specialize in helping you discover the magic that is Turkey. With a range of tours that take you to the most spectacular spots, we guarantee an unforgettable experience.
Below is a curated list of the top 10 must-see attractions in Turkey.
1. Hagia Sophia, Istanbul
An architectural marvel and an important religious site, Hagia Sophia is a must-visit attraction. With its enormous dome and stunning mosaics, this ancient structure is a testament to human ingenuity.
2. Blue Mosque, Istanbul
Another iconic symbol of Istanbul, the Blue Mosque is known for its striking blue tiles and six minarets. It is an active place of worship and a must-see site.
3. Cappadocia
A geological wonderland, Cappadocia is famous for its unique rock formations, cave dwellings, and hot air balloon rides. Don't miss the Göreme Open-Air Museum and Uçhisar Castle.
4. Ephesus
Walk through history at this ancient Roman city. Highlights include the Library of Celsus and the Grand Theatre.
5. Pamukkale
Known as the "Cotton Castle," Pamukkale features stunning white terraces formed by mineral-rich hot springs.
6. Topkapi Palace, Istanbul
This palace was the home to Ottoman sultans for nearly 400 years and today it stands as a remarkable museum showcasing imperial collections.
7. Mount Ararat
This dormant volcano is the highest peak in Turkey and offers challenging treks and spectacular views.
8. Troy
This legendary city is a fascinating archeological site with layers of history to explore.
9. Antalya
A coastal city on the Turkish Riviera, Antalya offers stunning beaches and a charming old town known as Kaleiçi.
10. Ankara
The capital city of Turkey, Ankara is a blend of modernity and tradition. Don't miss the Atatürk Mausoleum and the Museum of Anatolian Civilizations.
Turkey's top-rated and most sought-after travel agency.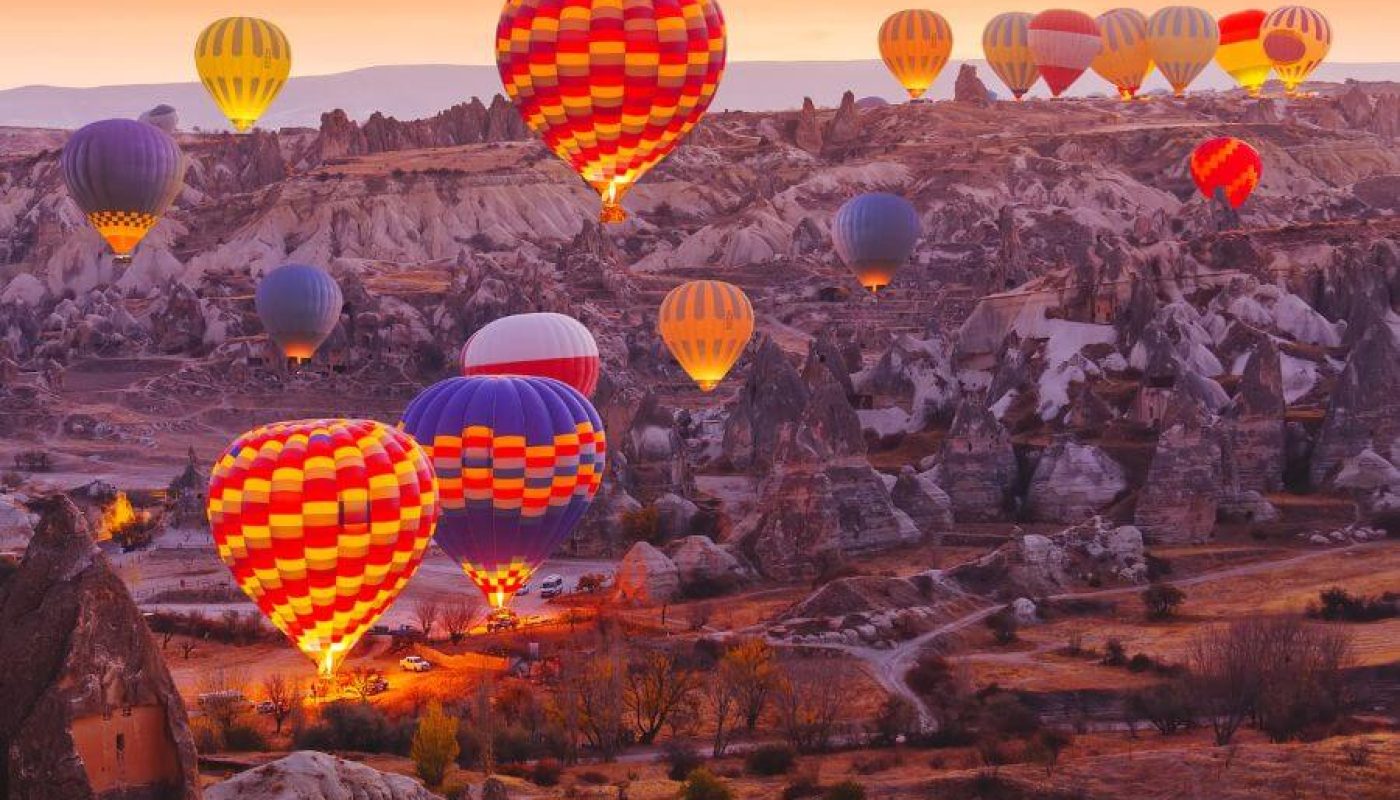 We hope this guide helps you plan your Turkish adventure. One Nation Travel is here to make your trip smooth, enlightening, and absolutely unforgettable. Check out our range of Turkey tours, and Cappadocia Tours, as well as options for extending your journey to Egypt and Jordan.
Happy travels!
Frequently Asked Questions
Q: What is the best time to visit Turkey?
A: April to May and September to November are ideal for experiencing moderate weather and fewer crowds.
Q: Do I need a visa to visit Turkey?
A: Many nationalities can obtain an e-visa online, while some can get a visa on arrival. Always check your specific requirements in advance.
Q: Can I book tours for these attractions with One Nation Travel?
A: Absolutely, we offer a range of tours that include these must-see spots. Visit our website for more details.
Q: Is Turkey safe for travel?
A: Generally, Turkey is safe for travelers, but always take general precautions and stay updated on travel advisories.
Q: What should I wear while visiting religious sites?
A: Modest clothing that covers the shoulders and knees is recommended when visiting religious sites.