Magical Turkey: A Journey Through the Land of Wonders
Turkey, a vibrant country straddling Europe and Asia, is a treasure trove of natural beauty, rich history, and awe-inspiring cultural experiences. This enchanting land is home to stunning coastlines, magical landscapes, and architectural marvels that span centuries. From the sun-soaked beaches of the Turkish Riviera to the fairy chimneys of Cappadocia, there is something for every traveler in this captivating country. Join us as we embark on a journey through Turkey, exploring its top attractions and hidden gems that will leave you longing for more.
Istanbul: The City That Bridges Two Continents
Once the capital of the Byzantine and Ottoman Empires, Istanbul is a city that seamlessly blends ancient and modern. Start your adventure at the iconic Hagia Sophia, a museum that has served as both a church and a mosque over its 1,500-year history. Don't miss the Blue Mosque, named for its intricate blue Iznik tilework, or the Topkapi Palace, a lavish testament to the opulence of the Ottoman era. Wander the bustling Grand Bazaar and the Spice Market to experience the vibrant colors, scents, and tastes of Turkish culture. Embark on Istanbul tours with One Nation Travel's expertly organized excursions. Delve into the city's captivating charm, rich history, and vibrant culture as you uncover its top attractions and hidden gems.
Cappadocia: Land of Fairy Chimneys and Underground Cities
Cappadocia, a region in central Turkey, is famed for its otherworldly landscapes and unique geological formations. Set amidst the soft volcanic rock, the fairy chimneys are one-of-a-kind formations that have been carved by centuries of erosion. Explore the region on foot, by bicycle, or from a hot air balloon for an unforgettable aerial view. Venture into the underground cities of Kaymakli and Derinkuyu, which once served as hiding places for early Christians fleeing persecution. Explore Cappadocia with our specially curated Cappadocia tour packages from Istanbul. Take advantage of early booking discounts and immerse yourself in the mesmerizing beauty and history of this unique region.
Pamukkale: The Cotton Castle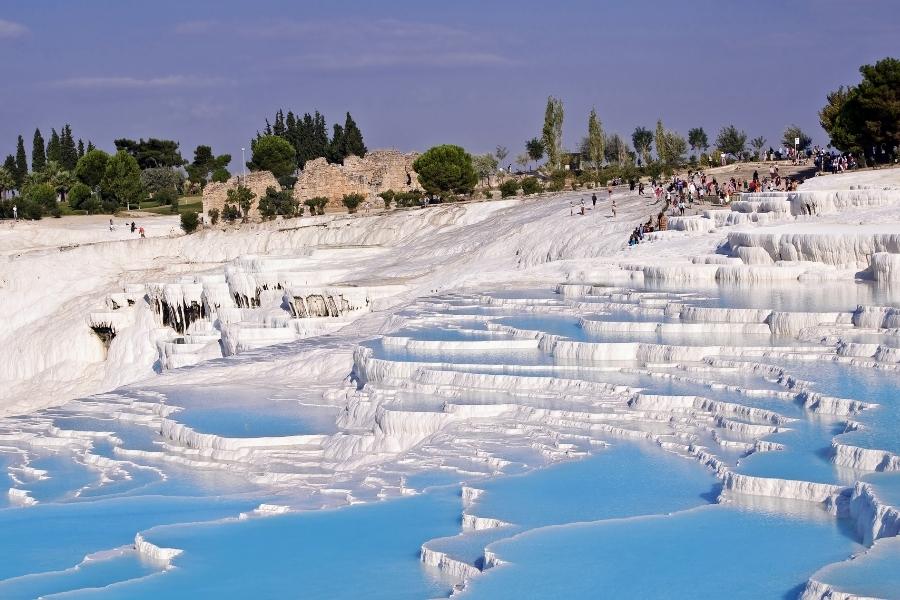 Pamukkale, a UNESCO World Heritage site, is a natural wonder of gleaming white travertine terraces formed by mineral-rich hot springs. These petrified waterfalls create a series of thermal pools that have attracted visitors for millennia. After a soothing soak, explore the ancient ruins of Hierapolis, a Greco-Roman city that dates back to the 2nd century BC. Embark on Pamukkale tours from Istanbul to witness the astonishing beauty and wonders of Pamukkale firsthand.
Ephesus: A Journey Through Ancient History
Ephesus, one of the best-preserved ancient cities in the world, offers a fascinating glimpse into the past. Once a thriving center of trade, it is now an archaeological site boasting impressive ruins, including the Temple of Artemis, the Library of Celsus, and the Great Theater. As you wander the marble streets, imagine the footsteps of emperors and philosophers who once trodden the same path. Experience an unforgettable Ephesus day trip from Istanbul with One Nation Travel, and immerse yourself in the captivating history and culture of this ancient city.
Antalya: Gateway to the Turkish Riviera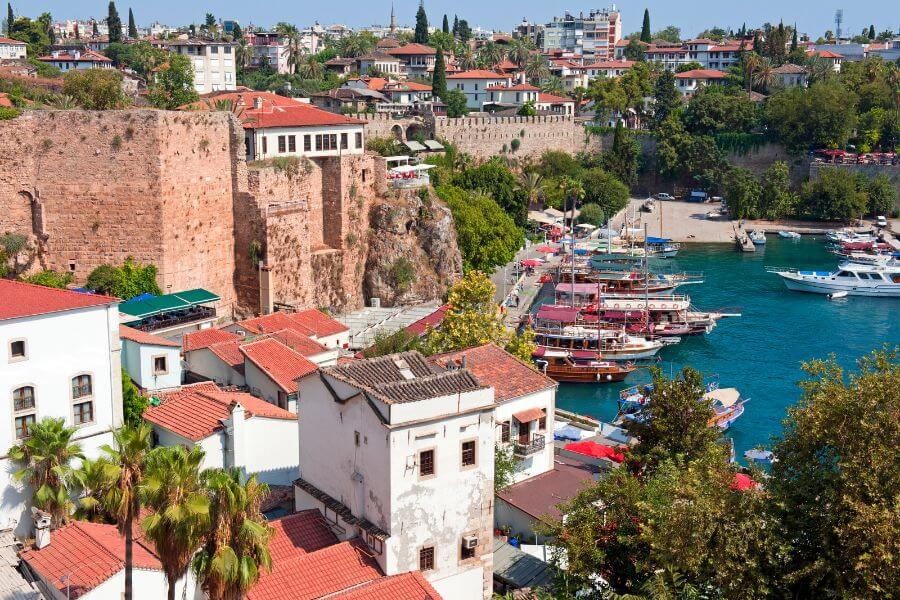 The coastal city of Antalya, situated on the turquoise waters of the Mediterranean, offers the perfect blend of relaxation and adventure. Enjoy sun-kissed beaches, such as Lara and Konyaalti, or explore the ancient sites of Perge, Aspendos, and Termessos nearby. The charming old town, Kaleici, with its narrow streets and Ottoman-era architecture, is a delight to explore on foot. Discover the paradise of Turkey with Antalya tours offered by One Nation Travel, and revel in the beauty and charm of this Mediterranean city.
Conclusion
Turkey's rich tapestry of history, culture, and natural wonders makes it a must-visit destination for any traveler. From the bustling streets of Istanbul to the serene beauty of Cappadocia, this enchanting country offers experiences that will leave a lasting impression. To explore these incredible attractions with ease and convenience, consider One Nation Travel, which offers the best-tailored Turkey tour packages to the most popular destinations mentioned in this blog. This ensures a memorable and well-organized adventure. So, pack your bags and prepare to be captivated by the magic of Turkey.