Must-See Sights in Turkey: A Journey Through History and Natural Wonders
Turkey, the land where the East meets the West, boasts a rich cultural heritage and breathtaking landscapes. Its unique location as a bridge between Europe and Asia has resulted in a fascinating blend of cultures, art, and architecture. If you're planning a trip to Turkey, here's a list of must-see sights that will take you on an unforgettable journey through this enchanting country. Explore the captivating Turkey tour packages offered by One Nation Travel agency, which encompass the majority of the attractions mentioned in this article.
1. Hagia Sophia (Istanbul)
The Hagia Sophia, once a cathedral, then a mosque, and now a museum, is a symbol of Istanbul's rich history. Its stunning Byzantine architecture and intricate mosaics make it an essential stop for anyone visiting Turkey. Take your time to marvel at the impressive dome and explore the various galleries that showcase its evolution through the centuries.
2. Ephesus (Selçuk)
Step back in time as you wander through the ancient city of Ephesus, once a thriving Roman metropolis. The Temple of Artemis, one of the Seven Wonders of the Ancient World, once stood here. Today, you can still explore the well-preserved ruins, including the Library of Celsus, the Great Theater, and the Temple of Hadrian.
3. Cappadocia (Nevşehir Province)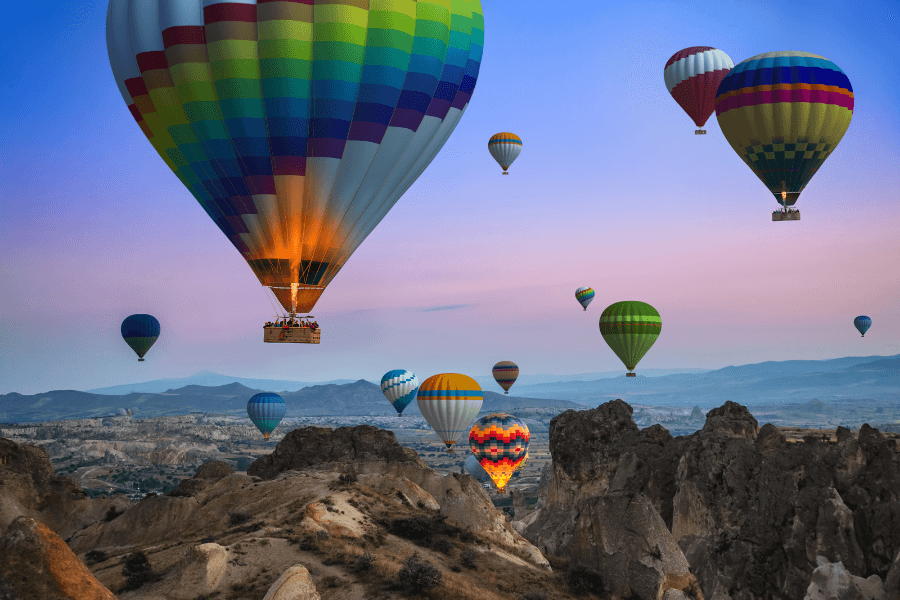 Cappadocia's otherworldly landscape, characterized by its fairy chimneys, cave dwellings, and underground cities, is a must-see for any traveler. Take a hot air balloon ride at sunrise for a breathtaking view of this geological wonderland, and don't forget to visit the Göreme Open Air Museum, which features stunning frescoes in ancient rock-cut churches.
4. Pamukkale (Denizli Province)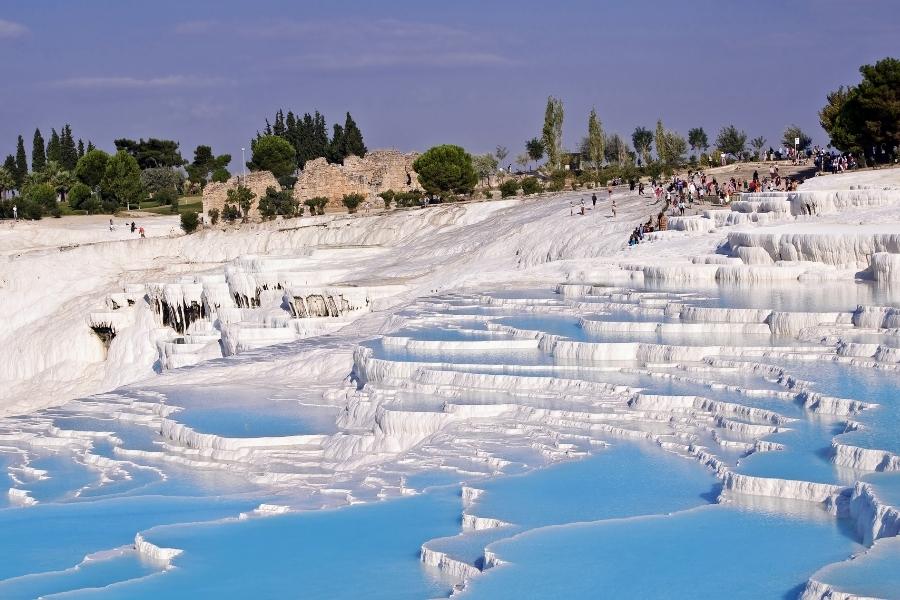 Pamukkale, or the "Cotton Castle," is a unique natural wonder known for its white travertine terraces and hot springs. These warm, mineral-rich waters have been attracting visitors since ancient times. While you're there, don't miss the ancient city of Hierapolis, which boasts a well-preserved theater, a necropolis, and ancient thermal pools.
5. Topkapı Palace (Istanbul)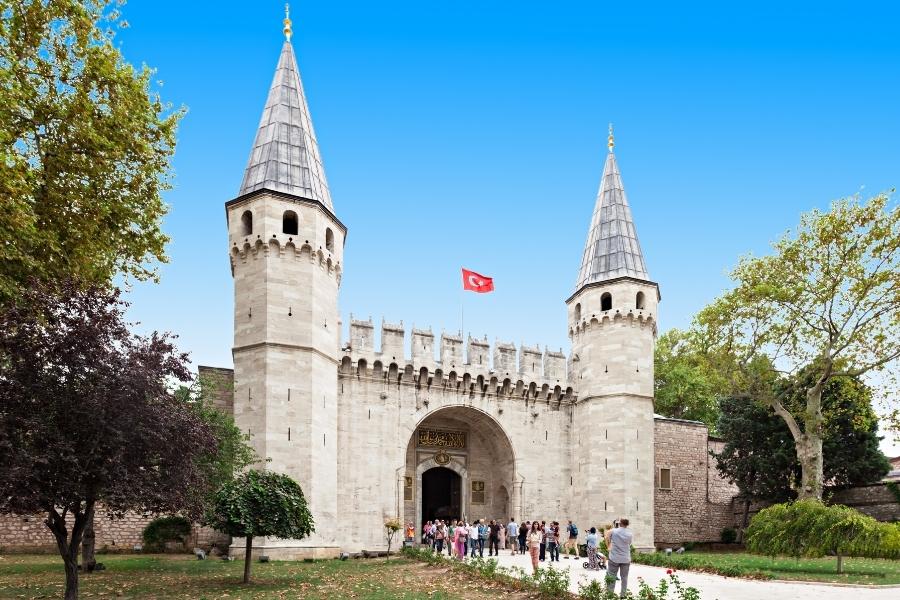 Topkapi Palace, the residence of Ottoman sultans for almost 400 years, offers a fascinating glimpse into their opulent lifestyle. Explore the palace's stunning courtyards, lavish pavilions, and the harem, where the sultan's wives and concubines resided. The palace also houses an impressive collection of jewels, relics, and artifacts, including the famous Topkapi Dagger.
6. Mount Nemrut (Adıyaman Province)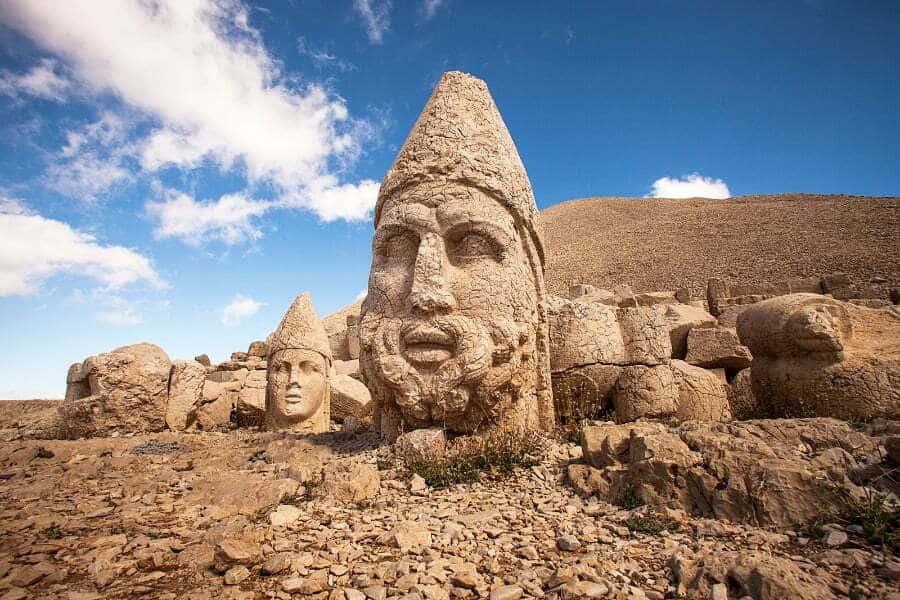 Mount Nemrut is home to a UNESCO World Heritage Site featuring colossal statues of ancient gods and kings, dating back to the 1st century BC. The site, built by King Antiochus I of Commagene, is best visited at sunrise or sunset when the golden light creates a dramatic effect on the statues and surrounding landscape.
7. Sumela Monastery (Trabzon Province)
Perched on a cliffside in the Altındere Valley, the Sumela Monastery offers stunning views and a glimpse into the lives of Orthodox monks who once inhabited this secluded sanctuary. Established in the 4th century, the monastery features well-preserved frescoes and a unique architectural design that seems to defy gravity.
8. Pergamon (Bergama)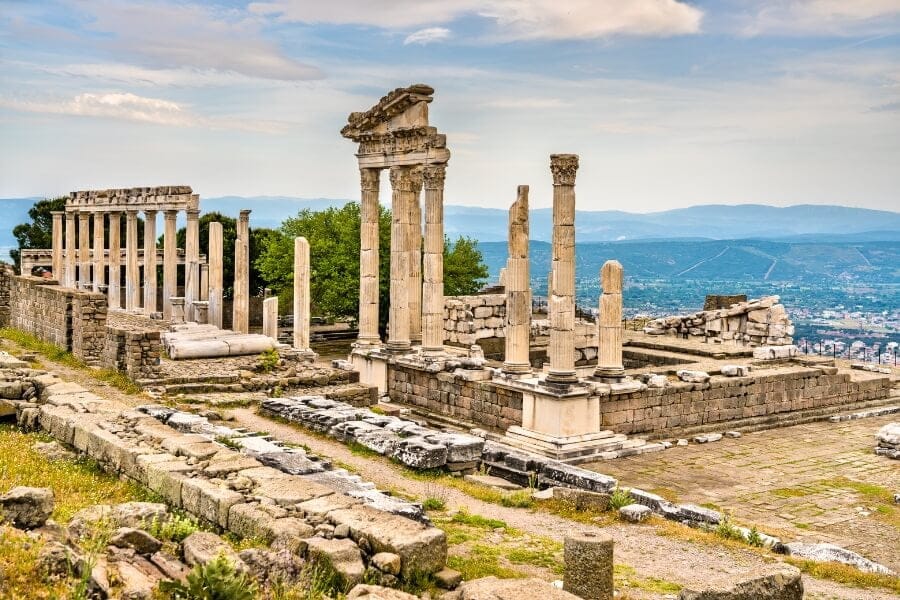 The ancient city of Pergamon, located in modern-day Bergama, was once a powerful Greek and later Roman center of culture and learning. Explore the ruins of the Acropolis, which includes the Temple of Trajan, the Library of Pergamon, and the Great Altar of Pergamon. Don't miss the Asclepion, an ancient medical center, where the famous physician Galen practiced.
9. Antalya (Antalya Province)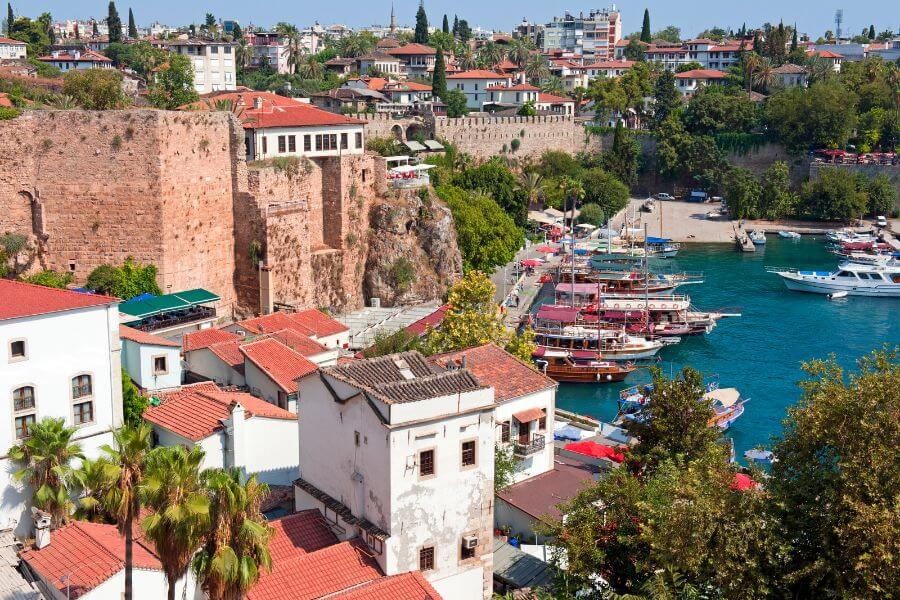 Nestled along the Turquoise Coast, Antalya is a perfect blend of history and natural beauty. Wander through its charming old town, Kaleiçi, with its narrow streets, Ottoman-era houses, and Hadrian's Gate. Relax on the beautiful beaches or explore the nearby ancient cities of Perge, Aspendos, and Termessos.
10. Ölüdeniz (Fethiye)
The picturesque lagoon of Ölüdeniz, with its turquoise waters and white sandy beaches, is a popular destination for sunbathing, swimming, and paragliding. The nearby Lycian Way, a long-distance hiking trail, offers an opportunity to explore the beautiful coastline and ancient ruins, such as the ghost town of Kayaköy and the rock-cut tombs of Fethiye.
Conclusion:
Turkey's must-see sights offer a captivating mix of ancient history, diverse cultures, and stunning natural beauty. From bustling Istanbul to the serene landscapes of Cappadocia, Turkey promises a memorable experience for every traveler. So get your camera ready and immerse yourself in the wonders of this incredible country.