Uncovering Turkey: 10 Intriguing Facts You May Not Know
Straddling both Europe and Asia, Turkey is a captivating country that offers a wealth of history, culture, and natural beauty. This enchanting land holds many surprises waiting to be explored. In this blog post, we will reveal ten intriguing facts about Turkey that might astonish you. Explore our Turkey tour offerings and discover the most captivating regions of this mesmerizing country.
1. Turkey boasts 13 UNESCO World Heritage Sites
Turkey is home to a remarkable array of UNESCO World Heritage Sites, ranging from the ancient city of Ephesus to the awe-inspiring travertine terraces of Pamukkale. These sites provide a fascinating insight into Turkey's rich past and showcase its diverse cultural and natural treasures.
2. Tulips actually come from Turkey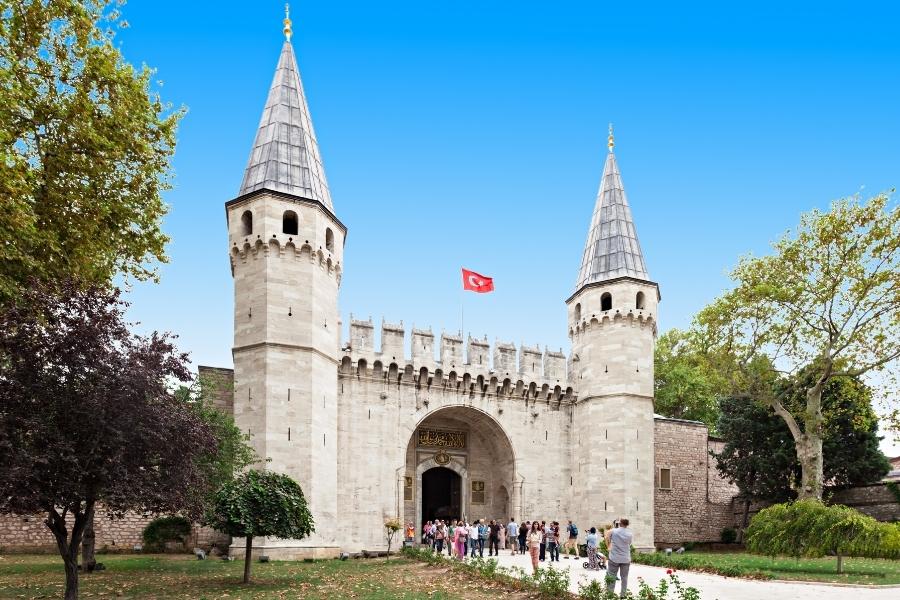 While tulips are frequently associated with the Netherlands, they originally hail from Turkey. The Ottomans were the first to cultivate these stunning flowers, which later gained immense popularity after being introduced to Europe.
3. Turkey: A cradle of ancient civilizations
Throughout its history, Turkey has been home to more than 20 major civilizations, including the Hittites, Phrygians, Lydians, and Byzantines. The remnants of these ancient societies can be witnessed at numerous sites, such as the legendary city of Troy and the ruins of Pergamon.
4. Turkey's remarkable "Fairy Chimneys"
Cappadocia, a region in central Turkey, is celebrated for its extraordinary rock formations known as "Fairy Chimneys." These surreal formations were created by volcanic eruptions and erosion, and some have been transformed into homes, hotels, and churches.
5. The world's earliest temple is in Turkey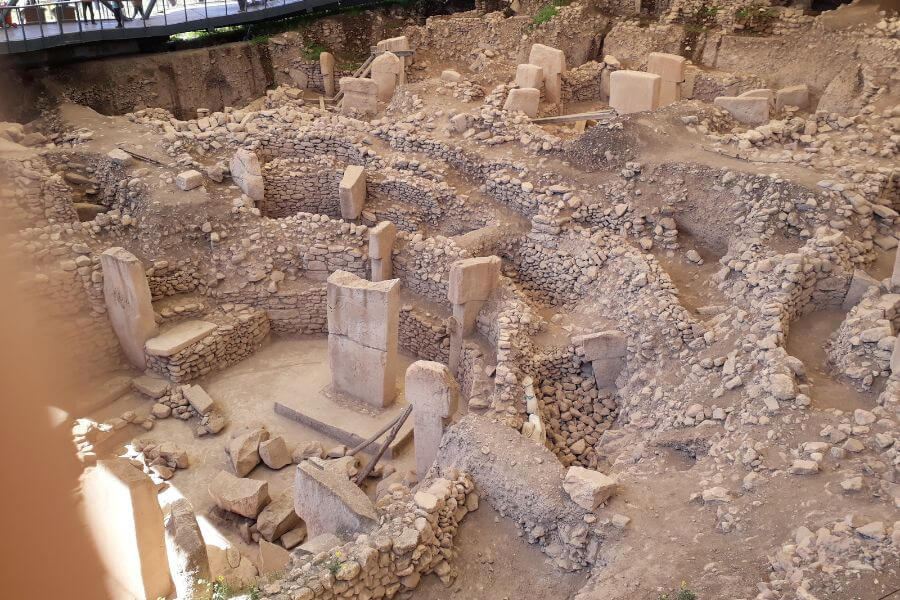 Göbekli Tepe, an archaeological site in southeastern Turkey, is home to the oldest known temple in the world. Constructed around 9600 BC, this prehistoric site predates both Stonehenge and the Egyptian pyramids, making it a remarkable testament to human history.
6. St. Nicholas, the muse for Santa Claus, was a native of Turkey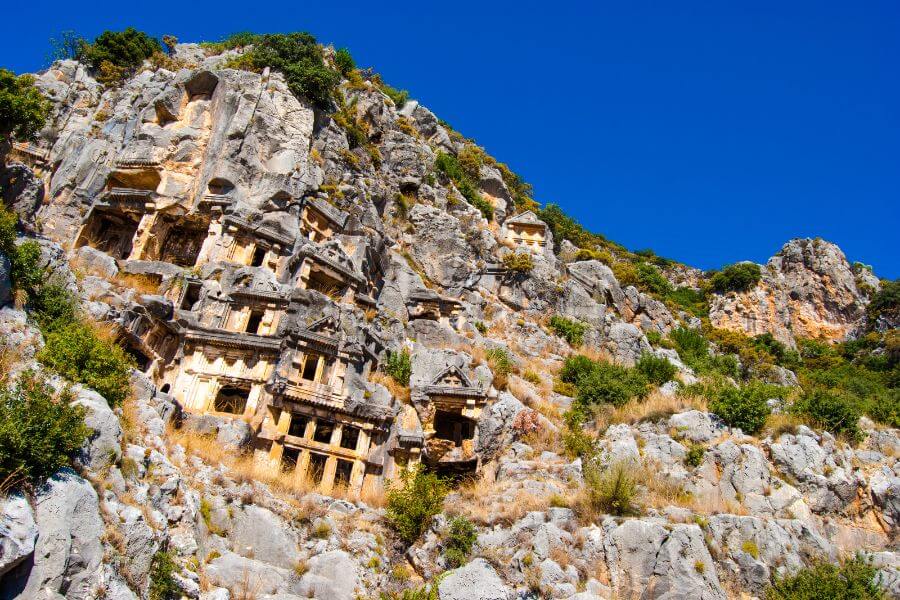 Santa Claus's legendary character is inspired by St. Nicholas, a bishop from the ancient city of Myra, now part of modern-day Turkey. Known for his kindness and generosity, the story of St. Nicholas eventually evolved into the beloved figure of Santa Claus that we know today.
7. Turkey is home to the world's oldest continuously inhabited city
Mardin, a city in southeastern Turkey, has been inhabited without interruption for over 11,000 years. Featuring distinctive architecture and a fusion of diverse cultures, Mardin offers a captivating window into the region's past.
8. Turkish ice cream, or "dondurma," has a distinctive texture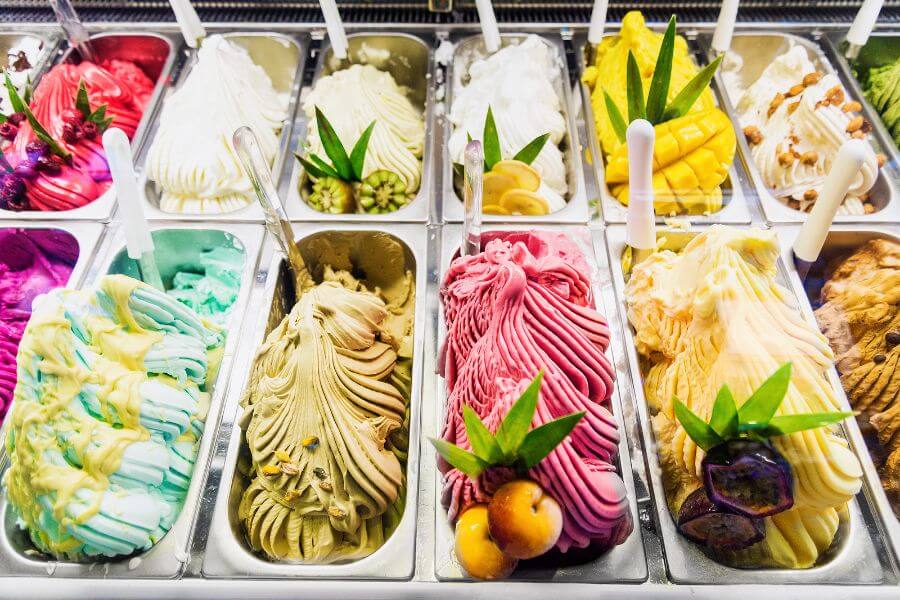 Dondurma, Turkish ice cream, is renowned for its elastic and chewy texture, thanks to the addition of salep (a flour made from orchid tubers) and mastic (a plant resin). This delightful dessert is a must-try for anyone visiting Turkey.
9. Turkey is home to more than 80 grape varieties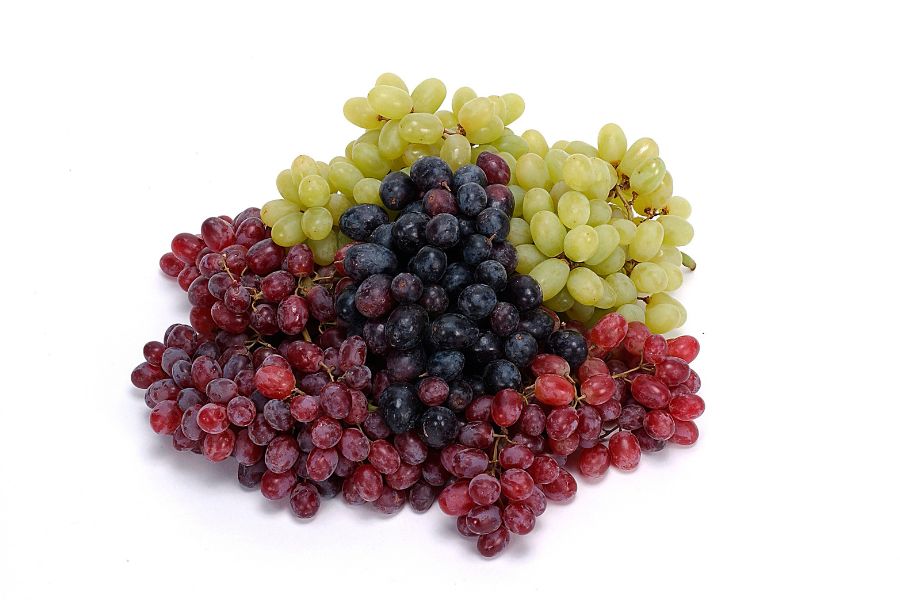 With a winemaking history dating back to ancient times, Turkey is home to over 80 indigenous grape varieties. Many of these are used to create unique and flavorful wines that are starting to gain international recognition.
10. Istanbul: The only city that spans two continents
Istanbul, Turkey's most populous city, is uniquely positioned on both the European and Asian continents, divided by the Bosphorus Strait. This mesmerizing city offers a fusion of cultures and traditions, making it an essential destination for travelers.
11. Turkey's "Cotton Castle"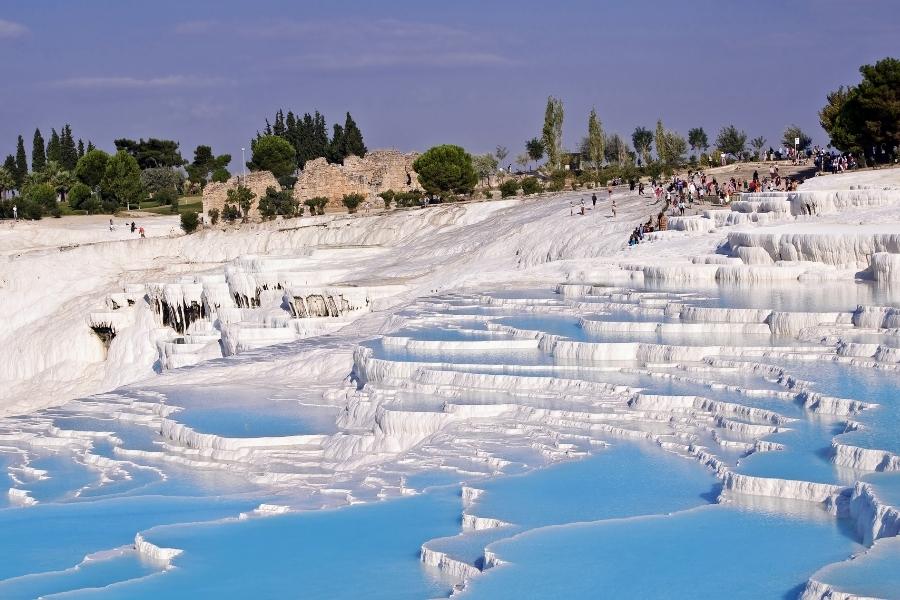 Pamukkale, which translates to "Cotton Castle" in Turkish, is a breathtaking natural wonder. The site is known for its white travertine terraces filled with mineral-rich thermal waters, creating a unique landscape that attracts visitors from around the world. Pamukkale is also home to the ancient city of Hierapolis, adding historical significance to this beautiful location.
12. Turkey has one of the world's oldest & largest covered markets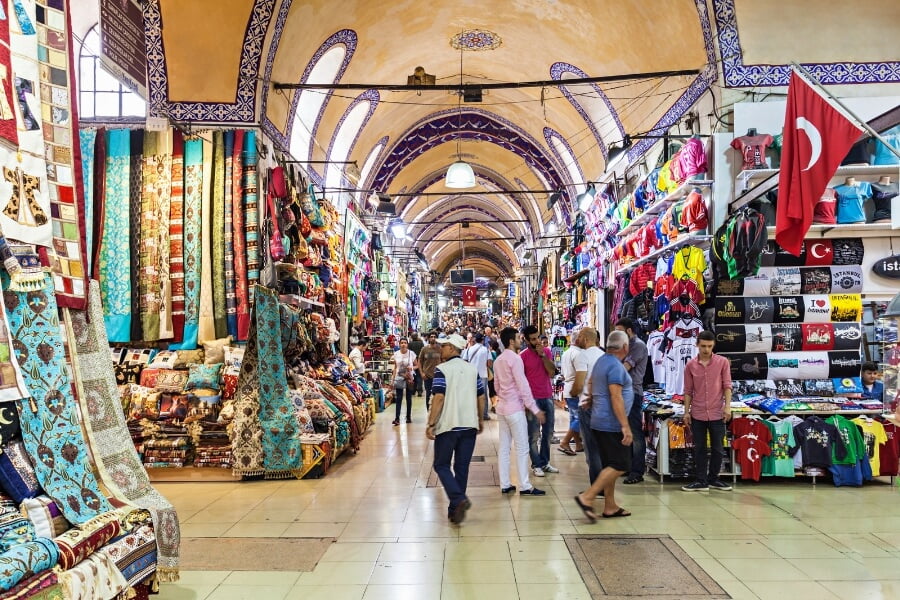 The Grand Bazaar in Istanbul is one of the oldest and largest covered markets in the world. Established in the 15th century, it spans 61 streets and houses more than 4,000 shops. The Grand Bazaar offers a vibrant shopping experience where visitors can find traditional crafts, jewelry, carpets, spices, and more.
13. Whirling Dervishes: Turkey's unique spiritual dance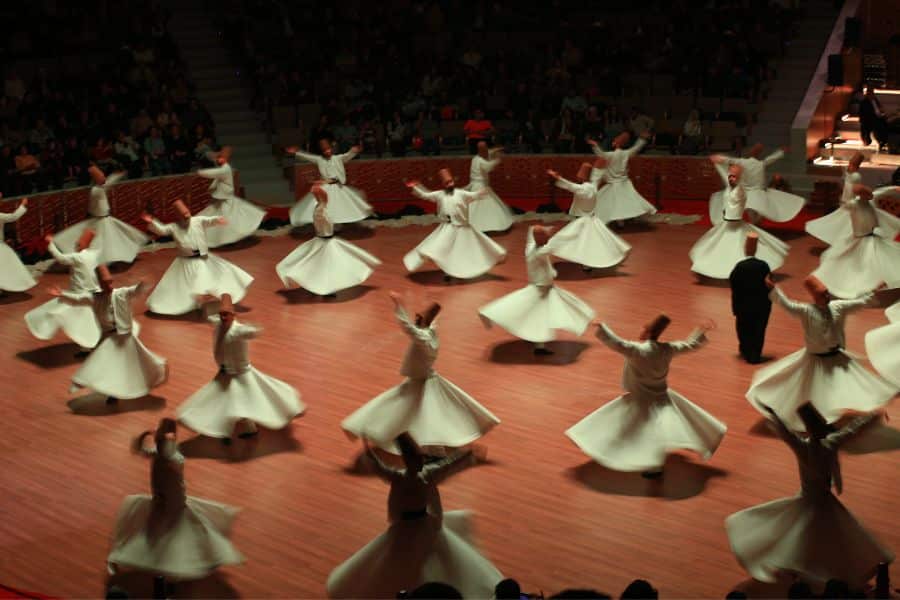 The Whirling Dervishes are a distinctive feature of Turkish culture. This mesmerizing dance is a form of meditation practiced by the Sufi order of Mevlevi, founded by the followers of the 13th-century Persian poet Rumi. The whirling motion symbolizes the spiritual journey of the dancers as they seek to achieve divine love and unity.
14. Turkey's spectacular Mediterranean coastline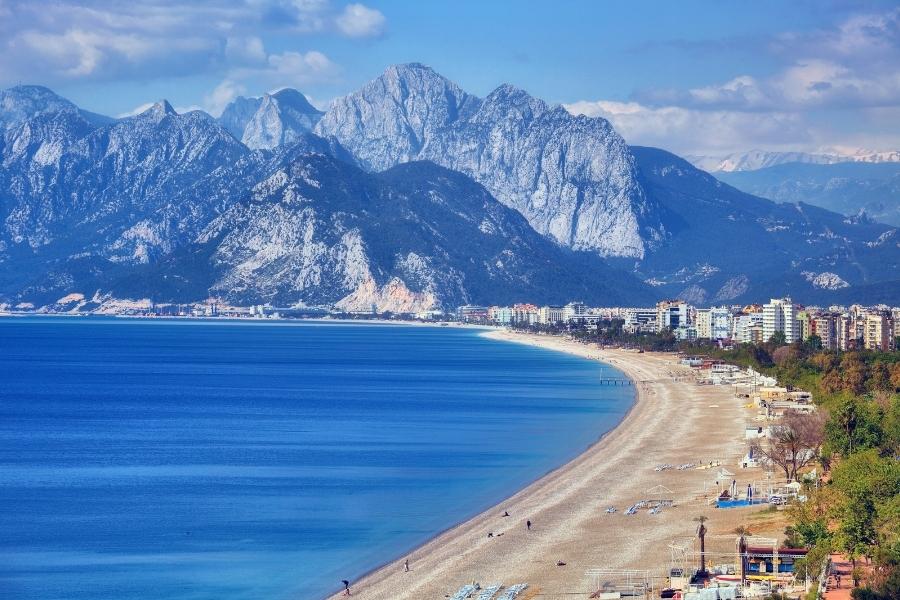 Turkey's Mediterranean coastline, also known as the Turquoise Coast, stretches over 1,000 miles and offers some of the most beautiful beaches, pristine waters, and charming seaside towns. Fethiye, Antalya, and Bodrum are among the popular destinations along the coast, providing an idyllic setting for relaxation, water sports, and exploration of ancient ruins.
15. Turkey's unique wildlife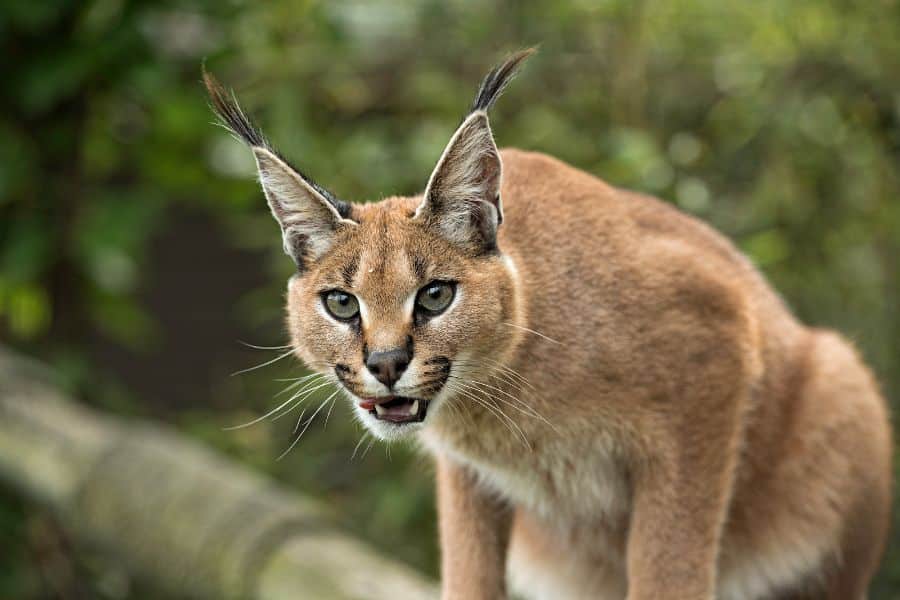 Turkey's diverse landscapes provide a habitat for a wide variety of flora and fauna. The country is home to approximately 10,000 plant species, 3,500 of which are endemic. Turkey is also home to a variety of mammals, including the Eurasian lynx, brown bear, and the endangered Mediterranean monk seal.
In conclusion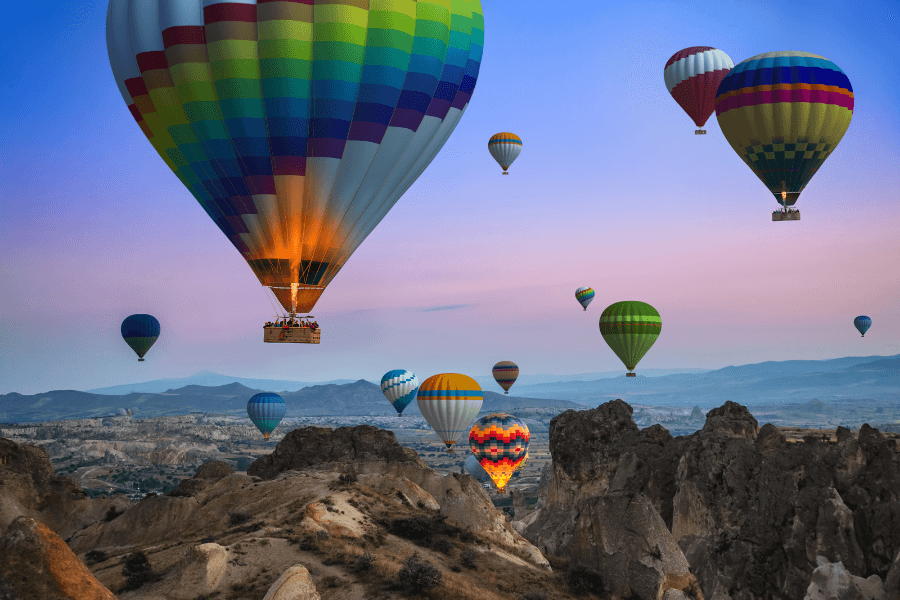 Turkey is a land of contrasts, offering a mix of history, culture, and natural beauty that is sure to captivate any traveler. Whether you're a history buff, a food enthusiast, or a nature lover, Turkey has something for everyone. These fascinating facts are just a glimpse of what awaits you when you visit this extraordinary country.
To make the most of your Turkey adventure, consider booking a tour package with a reputable travel agency such as Add One Nation Travel. They offer a variety of tour packages that cater to different interests and budgets, ensuring you have an unforgettable experience exploring the beauty and wonders of Turkey.
Don't miss out on the opportunity to discover the hidden gems and breathtaking landscapes that Turkey has to offer. Book your Turkey tour package today and embark on an unforgettable journey through this fascinating and diverse land. As you plan your trip to Turkey, keep in mind the following tips and highlights to ensure a memorable experience: