Why Choose One Nation Travel?
Our experience and dedication set us apart from other travel agencies. Here's why you should choose One Nation Travel for your next adventure in Turkey:
Expertise: With over 15 years of experience in the travel industry, we pride ourselves on our knowledge and understanding of Turkey's most iconic destinations.
Customized Itineraries: We offer tailor-made tour packages that cater to your unique interests and preferences, ensuring a memorable and personalized experience.
Professional Guides: Our certified and multilingual tour guides are passionate about sharing their in-depth knowledge and love for Turkey's history and culture.
Exceptional Customer Service: We are dedicated to providing outstanding support throughout your entire journey, from initial planning to post-trip follow-up.
Best prices: We offer unbeatable prices for an extensive selection of meticulously curated vacation tours.
Experience the Wonders of Turkey with One Nation Travel
Since 2007, we have been providing exceptional tours throughout Turkey and the Middle East, including destinations such as Egypt, Jordan, and Morocco. We take great pride in offering top-notch travel packages to various destinations across Turkey, including Istanbul, Ephesus, Pamukkale, Cappadocia, Konya, Ankara, Bursa, and Antalya. Our dedicated team of seasoned travel experts is committed to ensuring a truly unforgettable and stress-free vacation experience in Turkey and the Middle East. To discover more about our tour packages and begin crafting your dream adventure, please feel free to get in touch with us. We are eager to assist with any inquiries you may have and help you design a personalized travel itinerary. Discover the top-rated customer reviews of our exceptional tours, prominently featured on Tripadvisor and Trustpilot for your convenience.
The Best 6 Vacation Destinations for 2023
Discover some of the world's most popular travel destinations with One Nation Travel! Our extensive selection of travel packages includes Turkey, Greece, Egypt, Morocco, Jordan, and Thailand – all of which have been recognized as top destinations in leading travel magazines. Whether you're looking to explore ancient history, and stunning natural landscapes, or indulge in local cuisine, these countries offer a range of unique experiences. Don't miss out on the opportunity to explore these extraordinary places – book your trip with One Nation Travel today for a seamless and unforgettable travel experience.
Historic and cosmopolitan
Explore Istanbul's rich history & vibrant culture with tailored tours, local cuisine, and stunning sights.
Discover magical Cappadocia: hot air balloons, fairy chimneys, cave hotels, and unique landscapes await!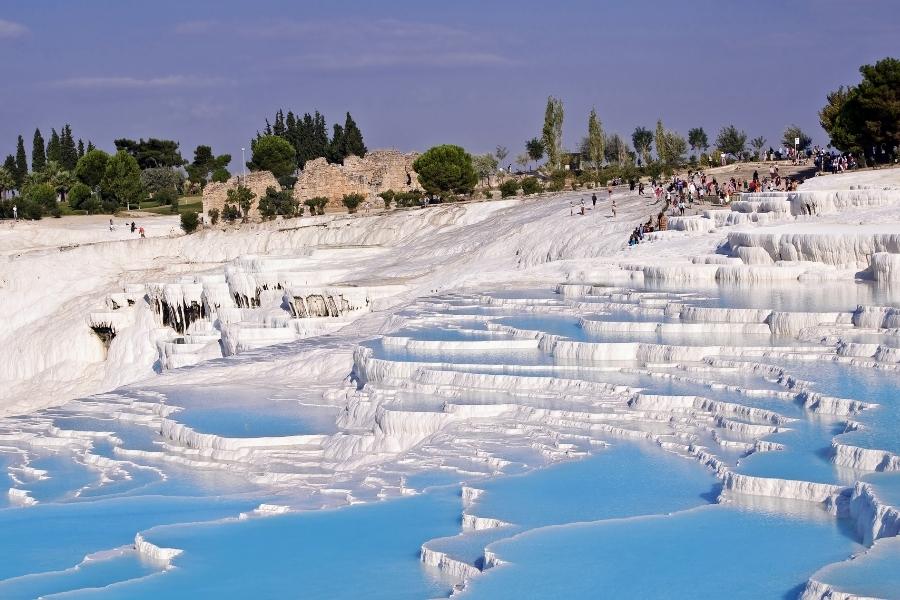 Experience Pamukkale's thermal pools, ancient Hierapolis, and scenic views in a surreal, captivating oasis.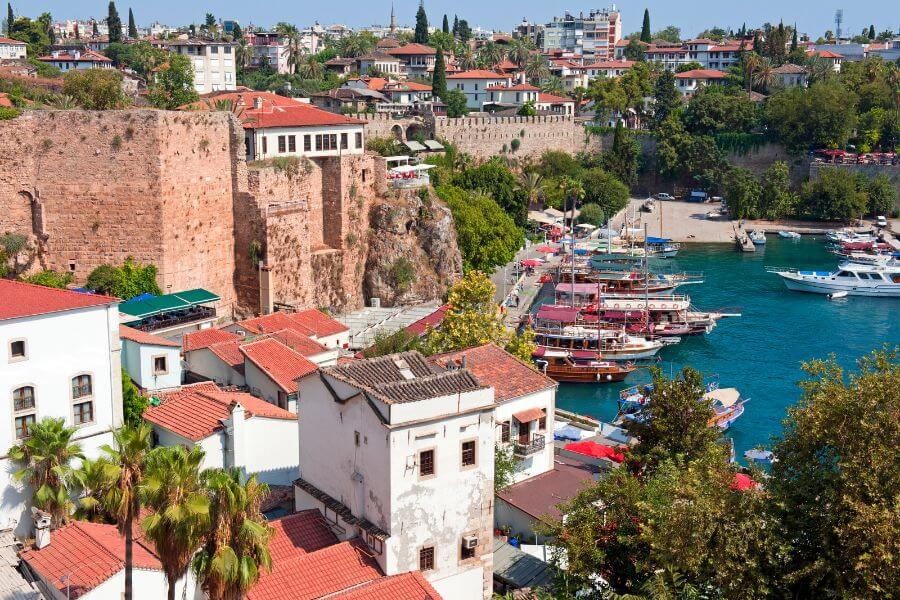 Mediterranean and vibrant
Explore ancient ruins, lively bazaars, and stunning waterfalls, and enjoy the sun-soaked coast of Antalya!
The Latest from the One Nation Travel Blog