DISCOVER TURKEY, GREECE, JORDAN & EGYPT!
#1 AGENCY FOR AND BY TRAVELERS!
Experience authentic local lifestyles, customs, culture & more with One Nation Travel
6-Day Istanbul, Antalya & Pamukkale Tour
Discover three popular tourist destinations on a 6-day Istanbul Antalya and Pamukkale tour...
4-Days Cappadocia, Pamukkale & Ephesus Tour
Explore the historical attractions in Turkey during this 4-day tour...
3-Day Cappadocia &Pamukkale Tour
Visit two must-see destinations—Cappadocia and Pamukkale...
Browse our sample tours below, get in touch with us, and we will customize it for you!
Get ready to have a dream holiday with our 5 Days Cairo & Giza & Luxor tour package.
One of the best ways to explore the enchanting allure of Jordan is our 4-Day Experience Jordan Tour.
Join our 12-Day Turkey and Egypt tour package, travel to 2 countries (Turkey and Egypt).
Turkey Tours
Join us and treat yourself to one of our Turkey Trips.
Egypt Tours
Explore Egypt with private professional guides and a tailor-made itinerary.
Jordan Tours
If you want to visit a solitude place then nothing could be a better choice than Jordan.
Morocco Tours
Discover the Authentic Morocco with a carefully crafted private tour.
Greece Tours
dmire the Acropolis in Athens and see blue-domed buildings on Santorini.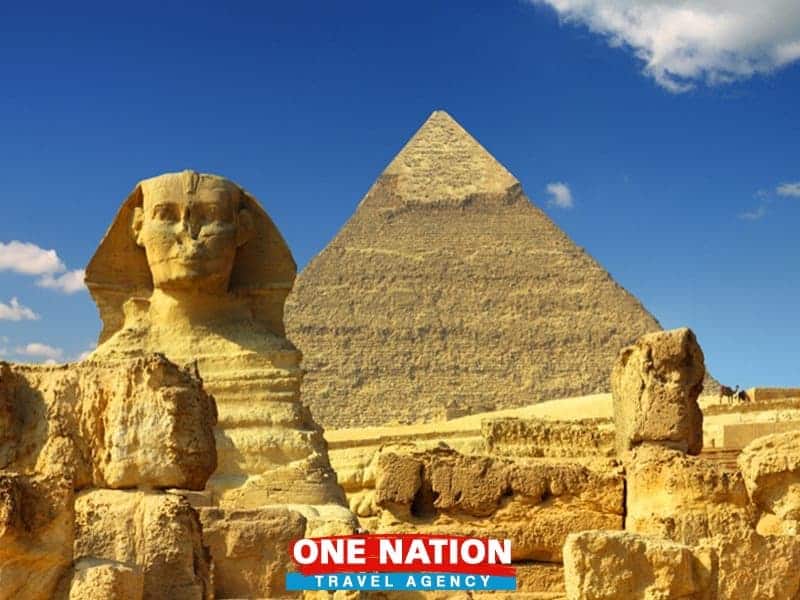 Aaftab
Amazing trip - 12 Day Turkey and Egypt tour
We took the 12 day Turkey and Egypt tour. Everything was well organized and everyone was extremely warm and friendly. The tour felt personalized and everything we needed was arranged and provided. We had a really great time and would definitely recommend One Nation Travel to anyone traveling to Turkey or Egypt.
Sarah K
Most wonderful and memorable experience in Egypt 🇪🇬
I just completed the Egypt trip and it was amazing! I wanted a way to celebrate my graduation and One Nation Travel made the moment special. It was more than I could imagine. The 8-day Cairo and Luxor trip was well and professionally organized.
Stephanie M
Fantastic Tour and Agency
It was a great Turkey tour and I saw a lot of places of interest in Turkey. Tour guides' explanations were all wonderful and the group members were easy to get along with! I am highly recommending this agency to everyone! Thank you.
Julian S
Highly Recommended One Nation travel
We had considerate and informative guides on our 5 days Egypt tour. All the flight transfers were smooth and the drivers were punctual to pick us up. We have recommended your company to my friends, looking forward to our next trip!
Peter C
Well organized and affordable tour of Egypt
We really felt that the trip and service we received was a good value for the money. We had a well-planned itinerary and considerate guides' service! We were extremely satisfied with our 5 days small group Egypt tour!
Elio D
7 Day tour of Egypt
We enjoyed every aspect of our 7 days Egypt trip. All the meals were excellent; only the service at the Cairo lunch was poor. Its menu choice was also very limited for our tastes. The guides were all very good. Thank you for your services..
Simon T
Most wonderful and memorable experience in Egypt and Jordan.
Bilal from one nation travel arranged and managed our private tour of 11 days to Egypt and Jordan. We were a total of 9 members of family and friends. What an amazing experience, loved every minute. The scheduling, the timeliness of logistics, speed of response on queries and flexibility to alter your itinerary was just fantastic. We are so grateful for this experience.
Kathy M
Well planned tour of Egypt
We drove the entire way around the country of Egypt in 10 days. It was a perfectly fantastic experience! The planning part was stress-free, One Nation Travel booked all of our stops at the correct intervals for each day & gave us a variety of types of accommodations.