The Perfect Length of Time for Your Cappadocia Trip
Cappadocia, a stunning region in central Turkey, is well-known for its unique landscapes, rich history, and fascinating geological formations. With so much to see and do, how many days should you spend exploring this enchanting destination? In this blog post, we'll discuss the ideal duration for a Cappadocia trip and highlight One Nation Travel's 1, 2, 3, and 4-day tour packages, which conveniently depart from Istanbul, Kayseri, Ankara, and Izmir.
How Many Days to Spend in Cappadocia?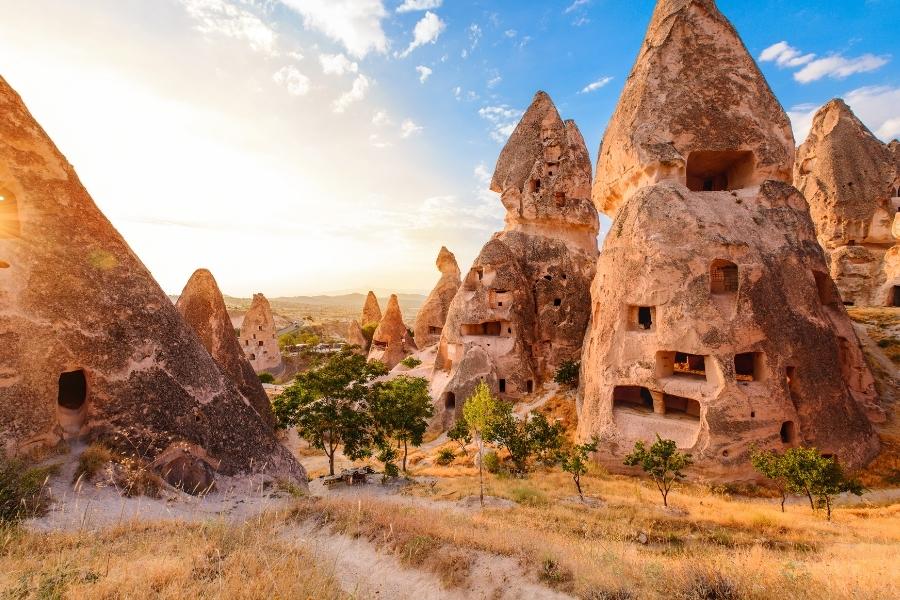 Determining the perfect duration for your Cappadocia trip depends on your interests, time, and budget. While a single day might give you a taste of this magical place, we recommend spending at least two to three days to fully immerse yourself in its captivating beauty. For those who want a more in-depth experience, a 4-day trip allows for a deeper exploration of the region's hidden gems and cultural treasures.
One Nation Travel's Cappadocia Tours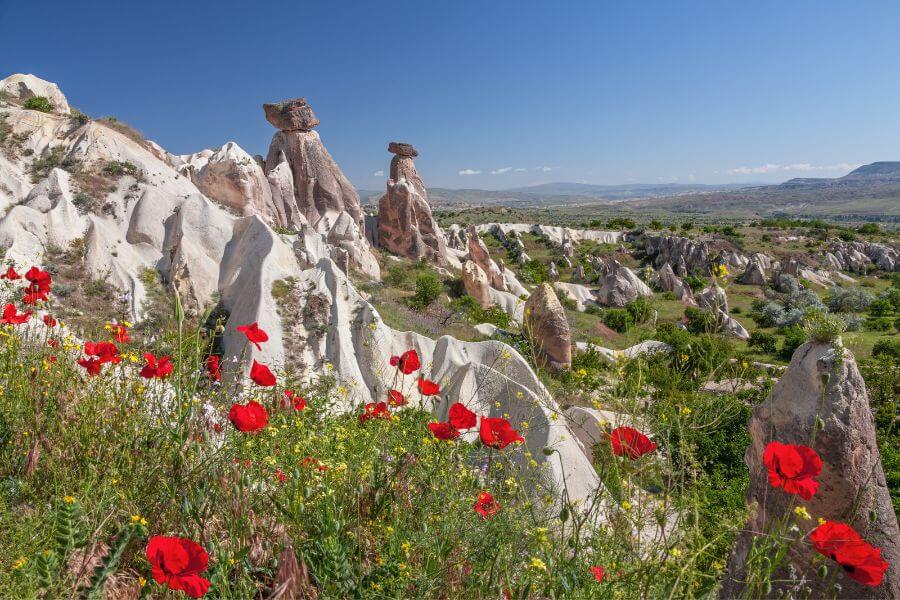 One Nation Travel offers a range of tour packages to suit all travel preferences and schedules. With options for 1, 2, 3, and 4-day tours departing from Istanbul, Kayseri, Ankara, and Izmir, you can find the perfect itinerary to experience the wonders of Cappadocia.
1-Day Cappadocia Tour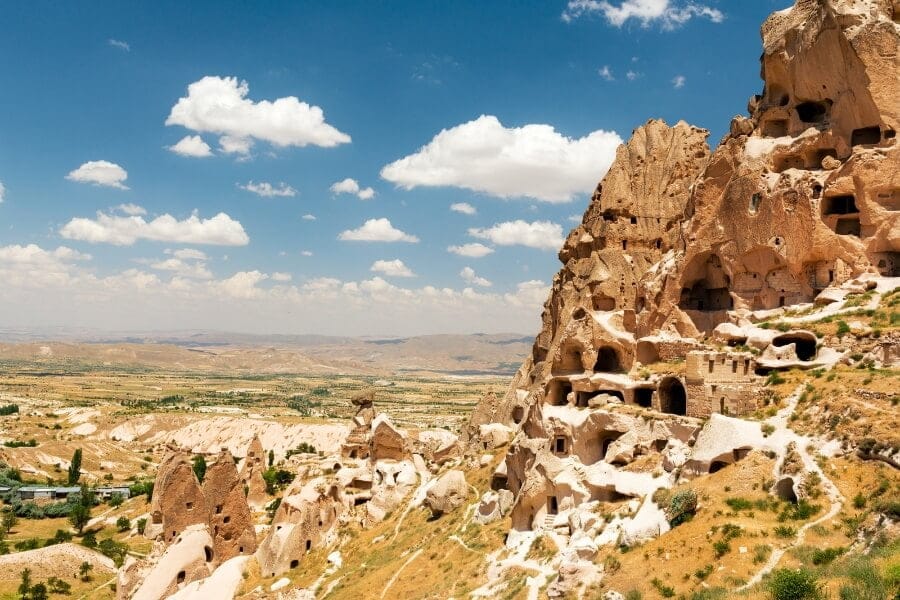 Ideal for travelers with limited time, the 1-day Cappadocia tour provides a whirlwind adventure through Cappadocia's highlights. You'll visit iconic sites such as the Goreme Open Air Museum, Pasabag Fairy Chimneys, and Devrent Valley. While this option offers a glimpse into the region's beauty, it may leave you craving more.
2-Day Cappadocia Tour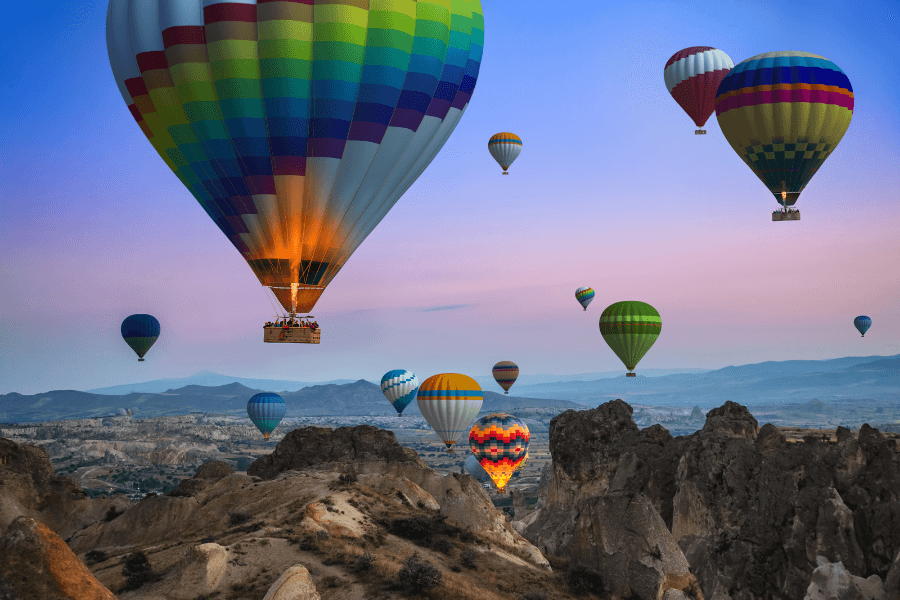 The 2-day Cappadocia tour from Istanbul allows you to delve deeper into Cappadocia's charm. In addition to the destinations covered in the 1-day tour, you'll also explore Kaymakli Underground City, Red Valley, and Cavusin Village. With an overnight stay in a cave hotel, this option provides an authentic and unforgettable Cappadocia experience.
3-Day Cappadocia Tour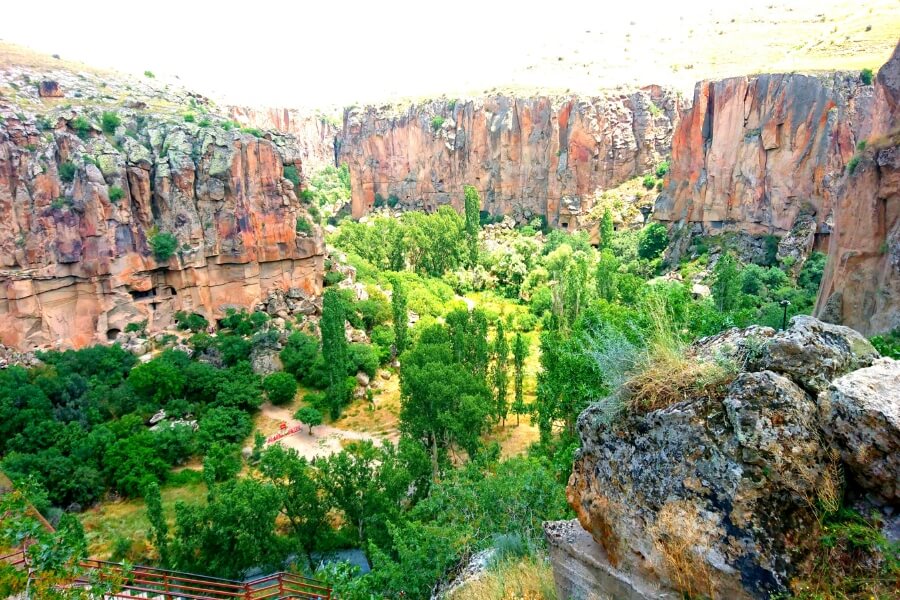 With three full days to explore, the 3-day Cappadocia tour from Istanbul ensures you have ample time to experience the region's top attractions and lesser-known gems. Alongside the sites visited on the 2-day tour, you'll also enjoy a mesmerizing hot air balloon ride, venture to the secluded Soganli Valley, and discover the ancient ruins of Sobessos.
4-Day Cappadocia Tour
The ultimate Cappadocia experience, the 4-day Cappadocia tour from Istanbul allows you to fully immerse yourself in the region's rich history and breathtaking landscapes. In addition to the attractions visited on the 3-day tour, you'll also explore the enchanting Ihlara Valley, marvel at the Selime Monastery, and wander the historic streets of Mustafapasa.
Accommodations
Cave Hotels
One of the most unique lodging options in Cappadocia is staying in a cave hotel. These hotels are built into the region's famous fairy chimneys and offer a truly memorable experience. Prices range from budget-friendly to luxurious, so there's something for every traveler.
FAQs
Is Cappadocia safe for tourists? Yes, Cappadocia is considered safe for tourists, and the locals are generally friendly and welcoming.
How do I get to Cappadocia? The most convenient way to get to Cappadocia is by flying into Kayseri or Nevsehir airports and then taking a shuttle or taxi to your destination.
What is the local currency in Cappadocia? The local currency in Cappadocia, as in the rest of Turkey, is the Turkish Lira (TRY).
Do I need a visa to visit Cappadocia? Visa requirements for Turkey depend on your nationality. Many visitors can obtain an e-visa online, while others may require a visa on arrival or from a Turkish embassy or consulate.
Is it possible to do a day trip to Cappadocia from Istanbul? While it's technically possible to do a day trip from Istanbul, it's not recommended due to the travel time involved. Instead, plan for at least a 3-4 day stay to fully appreciate the region. Take a look at our Cappadocia tours and secure your early bird discounts.
Conclusion
Whether you have just one day or an entire week to spare, Cappadocia is a destination that deserves a spot on your travel bucket list. With One Nation Travel's diverse Turkey tour packages, you can embark on a memorable journey through this magical region, experiencing its many wonders and creating memories that will last a lifetime. For more information or to book your dream Cappadocia tour, visit One Nation Travel's website today.